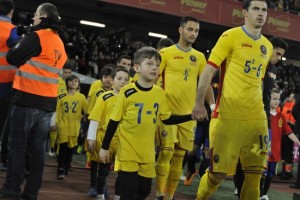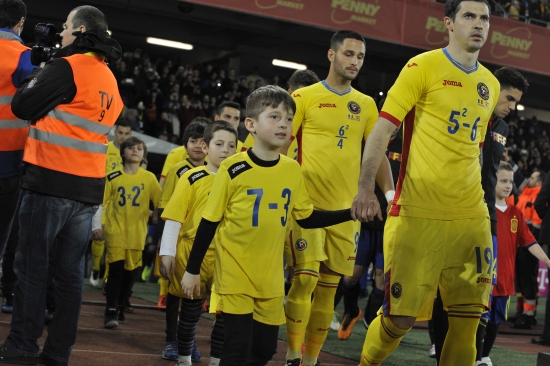 Geometry Global Bucharest has revealed the idea behind its impactful campaign for the Romanian Football Federation (FRF) that unites education and football. The campaign "FRF supports education" travelled around the globe this weekend after footballers from the home team wore shirts bearing mathematics formulas onto the pitch ahead of the Romania–Spain home friendly on Easter Sunday (Cluj, 27th March).
The activation marks the start of a complex program through which the Romanian Football Federation supports children's education and rallies against the high dropout rate in Romanian schools. At 18%, Romania has one of the highest dropout rates in the European Union (Eurostat, 2014). This initial stage is the launch of Romania's first mathematics textbook inspired by the world of football – an alternative textbook for fourth-graders.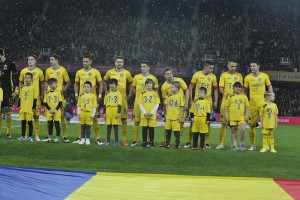 Mihai Fetcu, Creative Director Geometry Global Bucharest, talks about the idea behind the campaign: "We started from a Grassroots brief and we wanted to reach young footballers in a creative way. We had been thinking about an alternative to the traditional mathematics textbook for some time, but we needed a smart way to launch it. We wanted to challenge the traditional perception that mathematics sits at the opposite end of the school curriculum to football. By showing that math is used everywhere – even on the football pitch – we aim to bring about a national behavioural change towards education. Two months ago we came up with the idea to transform football shirt numbers into mathematics formulas, and the resulting 11 jerseys commanded global attention. Credit to the entire team who took the idea and made it one of the most outstanding visual campaigns to come out of Romania in recent years."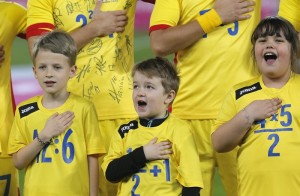 The President of the Romanian Football Federation, Razvan Burleanu, said: "Ever since our first meeting we have been impressed by the proposal for this education program. We saw how the idea developed and took hold as we lived the emotion of turning it into reality together with representatives of international football, Romania's National Football Team, the Federation's team, the agency and Niculescu Publishing House. Geometry Global has our full trust and support to take the project further. Together we will implement the change that will bring football and education closer together."
Mircea Pascu, Managing Director Geometry Global, said: "Firstly I must say a big bravo to the sensational team on this inspirational campaign that we hope will bring about a positive transformation for Romania. I'd like to thank the Federation for their trust in us and the national football team for being the program's ambassadors despite the pressures of a big game."
The Geometry Global and Romanian Football Federation collaboration began in September, when the Grassroots project "Together we are football" was launched.