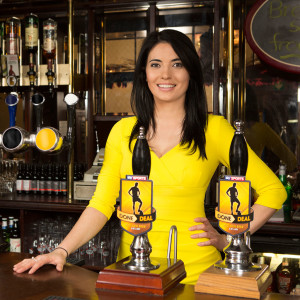 Sky and Molson Coors have announced an exciting new signing with the national launch of a limited release transfer window beer, Done Deal (4% ABV).
The special edition beer has been created to celebrate football's January transfer window and is the first of its kind from the two companies. It will be brewed with English malt and hops and is golden in colour with hints of caramel and honey.
The beer launches today in a campaign fronted by Sky Sports News HQ presenter Natalie Sawyer. The limited edition Done Deal will be available exclusively through Molson Coors across on-trade outlets throughout mainland UK from 4th Jan 2016 until the 29th February 2016.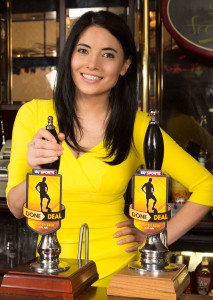 Alpesh Mistry, Customer Marketing Director at Molson Coors, says: "The launch of Done Deal is yet another extension of our long-term partnership with Sky and a further investment in the UK on-trade. From our offer that gives publicans up to 33% off their Sky TV package, to Uplift Media, a network of digital advertising screens, Molson Coors is committed to being first choice for customers and consumers. We're confident that a pint of Done Deal to accompany all the latest transfer news on Sky Sports News HQ will encourage people into their local pub in the New Year!"
David Rey, Managing Director at Sky Business, says: "January is a massive month for football, with plenty of huge games on Sky Sports to tempt fans through the doors of pubs up and down the country, as well as keeping up to date with all the breaking transfer stories. Done Deal celebrates the start of the year and the transfer window in style. Hopefully football fans will be raising a glass of to their team's chances of success for the rest of the season by the time the deadline comes around."