The London office of global independent brand design agency, Bulletproof has created the packaging for a new limited edition range of Soapsmith London soaps launched to help support and encourage efforts for social distancing in the UK. ⠀⠀⠀⠀
Inspired by iconic London institutions, these new editions are a little stronger in scent, building on the current trend for strong assertive tones.
Billingsgate Fish Market is our favourite with its overripe scampi base, fishy, fleshy notes and malodorous character!
This new range is on sale at bit.ly/soapsmithlondon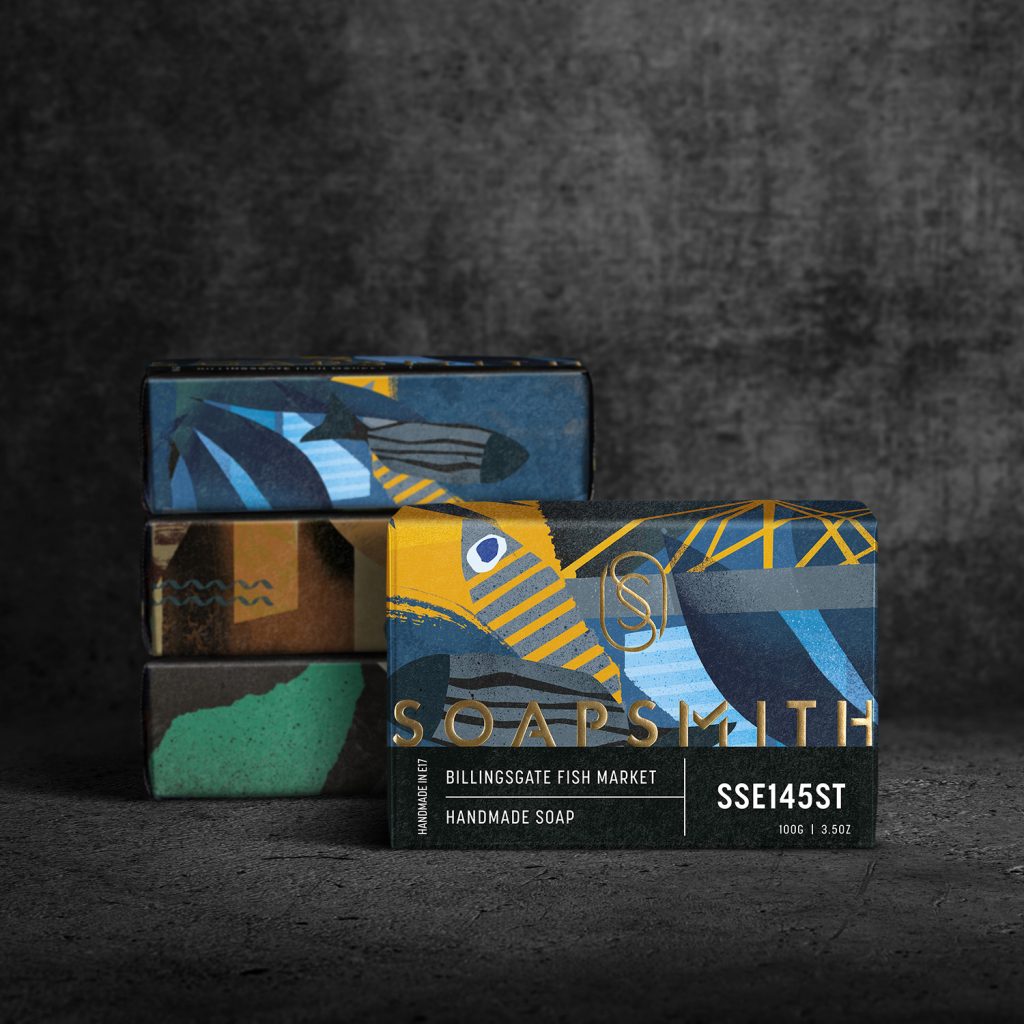 Source: BulletProof