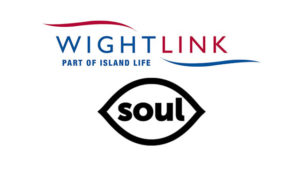 Soul has been appointed by the ferry travel company Wightlink, one of the UK's largest domestic ferry operators, to establish the firm as the preferred choice for trips between the Isle of Wight and the mainland.
The agency was hired by Wightlink after a pitch and has been briefed with creating a new programme of communications across multiple channels including email, press, digital banners and Facebook. The campaign brings to life Wightlink's existing brand proposition and aims to build a new emotional connection between the company and its customers.
The work seeks to remind people that the Isle of Wight isn't that far away and that Wightlink makes the journey even easier due to the frequency of its services and range of routes to the Island. It also stresses that the Island is a retreat from the hassle and the noise of the mainland – a place where cherished memories can be built – and that Wightlink enables this to happen.
Stuart James, Marketing and Innovations Director at Wightlink said: "We were impressed with Soul's ability to bring our brand to life, with a freshness of creativity and a new depth of insight. We're delighted with the work they've produced."
Shaun Moran, executive creative director, at Soul added: "I'm a huge fan of the Isle of Wight and so delighted to be working with Wightlink. The Island offers visitors so much and with it countless creative opportunities for us."
Source: Soul