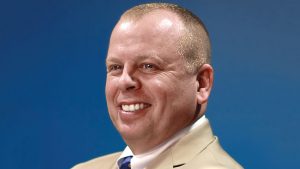 Spark Foundry announced the appointment of Chris Boothe to the role of Global Brand President effective immediately. Boothe, who currently serves as CEO of Spark Foundry USA, will focus on further scaling Spark Foundry's unique brand proposition across 60 global offices in 35 countries. As Global Brand President, Boothe will be responsible for driving growth for the network and empowering best work for clients around the world. Boothe will continue to serve as CEO of Spark Foundry USA in addition to his new role as Global Brand President. He will report to Steve King, CEO, Publicis Media, and Tim Jones, CEO, Publicis Media Americas.
"Chris fully embodies the Spark Foundry spirit. He has been central to Spark Foundry's transformation and dynamic energy, resulting in exceptional new business momentum and client impact," said King. "I am confident under Chris' leadership, creativity, and client acumen, Spark Foundry's unique positioning of a startup spirit and powerhouse soul will be brought to life around the world," he concluded.
Under Boothe's leadership, Spark Foundry USA welcomed numerous blue-chip clients to its roster including, Audible, KFC, USAA and Southwest Airlines, among others. These initial US successes soon followed with substantial regional and global wins for the network, such as Mondelez and Marriott International respectively.
A 30-year Publicis Groupe veteran, Boothe brings to the post leadership experience spanning a wide-expanse of marketing expertise throughout his extensive career, including strategy, investment, international business, business development, global product and agency operations. Prior to serving as CEO of Spark Foundry USA, Boothe was President/Chief Operating Officer of Starcom USA. He began his career at Leo Burnett. A lauded industry leader, Boothe was named Adweek Executive of the Year in 2016.
"I hold the Spark Foundry brand very close to my heart," said Boothe. "When I first took the helm of Spark six years ago, we were a small agency of only 65 employees, but I believed we were embarking on something with immense potential. Today, Spark Foundry is a global agency of 3,500 people worldwide, built on the tenets of teamwork, innovation and grit. I look forward to working with our offices and clients around the world to deliver on our mission of bringing heat to brands," he concluded.
Source: Spark Foundry