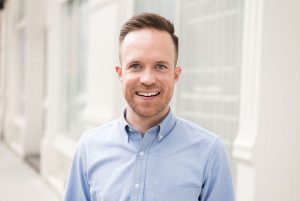 Brand innovation agency Spicefire has announced the appointment of Chris Wallen as Brand Director, based at Spicefire's Cincinnati office.
In his new role, Chris will lead and grow strategic client relationships, pitch new business and help foster an innovative environment for people and ideas to thrive.
During his six years in the design industry, Chris has worked with numerous prominent brands, including P&G, 5 Gum, Red Bull, Kroger, and Cincinnati Financial. He says: "I'm thrilled to be joining the Spicefire team. Their excellent work speaks for itself and I look forward to working together to build the culture and reputation of the agency.
"I see lots of opportunity for growth at Spicefire. They are already doing some really interesting work with a variety of clients – but they also have their sights set firmly on the future. I hope the hustle and the collaborative, strategic approach I'll bring to the team will help us to build on our success."
Jeff Wallace, Group Director, Spicefire says: "We're really excited to have Chris on the team. Our people have always been our greatest asset and we're confident that Chris's diverse work experience, strategic approach and collaborative spirit will help continue our growth in key areas well into the future."
Chris joins Spicefire from Curiosity Advertising, where he was Account Supervisor, responsible for leading and developing key agency accounts, including integrated marketing campaigns for several Fortune 500 companies.
Source: Spicefire