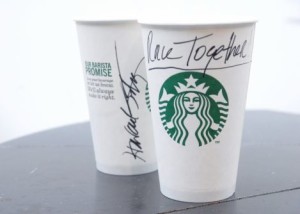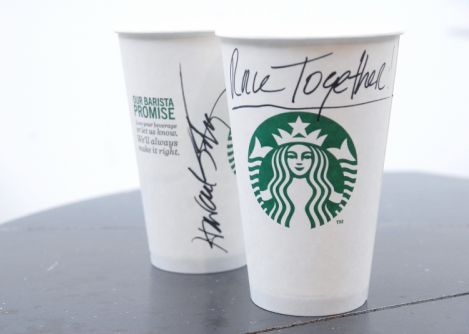 The head of Starbucks has announced that the company will no longer be writing the phrase 'Race Together' on its drinks and products to inspire discourse about race relations in the US.
The week-old initiative sparked debates about race in the US and attracted unparalleled criticism, forcing Starbucks chief executive Howard Schultz to leap to the defence of the initiative last week where he claimed it was time for the hot drink's frim to "use [its] national footprint and scale for good."
However, days later the company's baristas will no longer share the #RaceTogether message after social media users attacked the company's push for diversity as 16 of its 19 executives are white; others underlined the low pay of the baristas writing the messages – 40 per cent of whom are classified as minorities in the US.
In a statement released on Sunday, Schultz pulled the plug on the campaign, he said: "I want to offer my heartfelt thanks to every one of you for your fearless and energetic support of the Race Together initiative. Our objective from the very start of this effort was to stimulate conversation, empathy and compassion toward one another, and then to broaden that dialogue beyond just our Starbucks family to the greater American public by using our scale for good.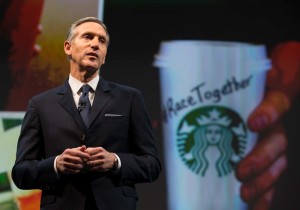 "While there has been criticism of the initiative – and I know this hasn't been easy for any of you – let me assure you that we didn't expect universal praise. The heart of Race Together has always been about humanity: the promise of the American Dream should be available to every person in this country, not just a select few… dialogue is what matters most.
"This phase of the effort – writing "Race Together" (or placing stickers) on cups, which was always just the catalyst for a much broader and longer term conversation – will be completed as originally planned today, 22 March."
Starbucks has over 20,000 stores in the US.