Content creation and marketing agency, Studio Black Tomato, launches repositioning work for Hotel Okura Amsterdam. One of the world's leading hotels, Studio Black Tomato has created a new and clearer brand story for the business.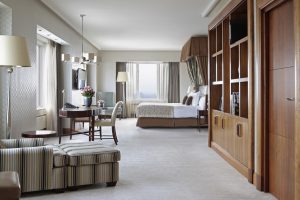 A well-respected hotel company with corporate clients, it risked being overlooked by the luxury-leisure audience, so a welcomed refresh has extended the brand's appeal to other travellers, whilst improving internal communications.
Studio Black Tomato ran a two-day branding workshop, with senior management members of Hotel Okura Amsterdam, to pinpoint the unique essence of the brand and map out how this could inform their new positioning.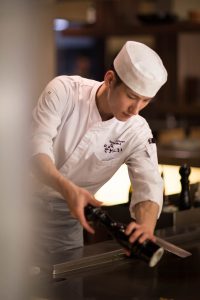 The strategic refresh aims to improve consistency in communications, drive brand loyalty, and offer a clear market positioning. Studio Black Tomato identified the winning benefits of Hotel Okura Amsterdam's offering, before uncovering a key brand ethos to work from.
The agency's findings were then translated into practical Brand Identity Guidelines to help Hotel Okura Amsterdam live by their new positioning, operationally and emotionally, whilst still adhering to strict rules set by parent company, the Japan-based Hotel Okura Co. Ltd.
Studio Black Tomato employed the Japanese concept of Omotenashi as a brand pillar. Reflecting the art of Japanese service and their unique approach to hospitality, the concept involves anticipating every need, meticulous attention to detail, expecting nothing back, being non-intrusive, respectful of distance, offering space and quiet whilst being totally within reach. Using it meant taking an emotional, rather than functional or intrusive, approach to language.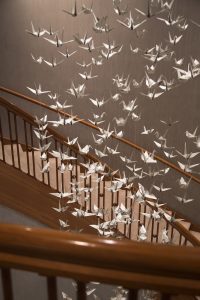 The new positioning, part of a wider strategy to showcase the breadth of the hotel's appeal, is further brought to life via supporting marketing assets created by Studio Black Tomato, including a beautiful brand video and outputs from a two-day hotel photography shoot. All the campaign assets are in the process of being rolled out across the brands channels.
Since completing this project, Studio Black Tomato have also recently carried out a repositioning exercise' for the client's two-star Michelin restaurant, Ciel Bleu.
General Manager of Hotel Okura, Emmy Stoel, comments: "Studio Black Tomato has perfectly positioned Hotel Okura Amsterdam, giving clear guidance in which direction to take and assuring the branding fitted with the hotel's message. Achieving this in just two days."
Nick Ford-Young, Head of Studio Black Tomato, adds: "Our team took a trip to the hotel and completely immersed ourselves in the experience; interviewing guests, service staff, locals and the senior management. The direction was clear – Hotel Okura Amsterdam has something very special and culturally rich – our job was to bring that to life in a clear and consistent way and with guidelines that ensured this wouldn't be lost in years to come."
Source: Studio Black Tomato