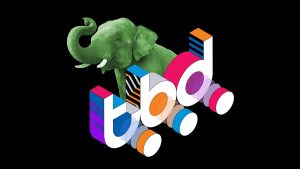 San Francisco-based agency TBD announces that it has been selected by Evernote as its new global creative agency for brand marketing and advertising services, providing strategy and creative development across a broad range of communications deliverables.
To kick-off their new partnership, TBD will be supporting Evernote across several initiatives, including developing an integrated brand campaign to launch in late summer.
"We're excited to bring on TBD as our new partner. From day one, they've felt like an extension of our team, and it's rare to get this kind of commitment and involvement from the principals of the agency," said Francie Strong, VP Global Communications. "TBD brings the kind of strategic thinking and idea-led creative firepower we're looking for to help guide the next chapter of Evernote's marketing efforts."
This is TBD's second client win following their Fall 2017 launch. They continue to broaden their portfolio of progressive, category-disrupting brands.
"We are thrilled to announce these innovators of organisation and productivity as our latest client," said Jordan Warren, CEO of TBD. "Evernote is a pioneer in leveraging technology to help people harness information to achieve their goals rather than become overwhelmed by it. With so much coming at us every day, it's inspiring to work with a company that wants to bring order to chaos and help us focus on the things that matter."
"We couldn't be happier to welcome TBD's team of creative thinkers to help drive the Evernote brand in a new and bold direction," said Jonathan Woytek, Executive Creative Director, Evernote. "This is an exciting time for the company and it was really important to find a partner that shared our unique vision and values."  
"TBD is determined to work with forward-looking brands that share our values of inclusivity and purpose," said Rafael Rizuto, TBD Chief Creative Officer. "Evernote empowers people to handle life's complexity, and they could not be a better fit for us to partner with."
This partnership comes on the heels of Rizuto's selection as a Glass Lion jury member for the Cannes Lions International Festival of Creativity 2018. He is honoured for the chance to recognise culture-shifting creativity and work that consciously represents diversity.
San Francisco-based Mediasmith will be handling media duties.
Source: TBD