In Italy, ice cream and gelato is an Italian institution, a passion, a diet staple. Italian ice-cream brand Sammontana have launched their first advertising campaign for Gruvi, the ice-cream stick which tantalises the senses, but doesn't take itself too seriously.
'Gruvi Caind of Lov' is created by advertising and design agency AUGE The light-hearted 40" spot running on Italian TV channels right now, celebrates the awkward, ungraceful, clumsy and uncoordinated moments experienced whilst showing just how tantalising eating the ice cream can be.  With a playful tone, the spot is set to the hit Phil Collins song 'Groovy Kind of Love' showing how the campaign name is a pun but written in Italian pronunciation. 
Annalisa Ferri, Marketing Director at Sammontana said: "We're very happy with the work we've done on the Gruvi campaign. We believe its value lies in its ability to enhance the distinctive positioning of the product, exalting its characteristics.
We drew heavily on social media to better understand the relationship between the product and our consumers.
We embraced the creative idea to tell our story through the design of the packaging (an element that has been and keeps being fundamental in the construction of the product's trial) and the usage of the "gruvi lengueig" which is rooted in the very name of the product and which we believe will make it memorable over time."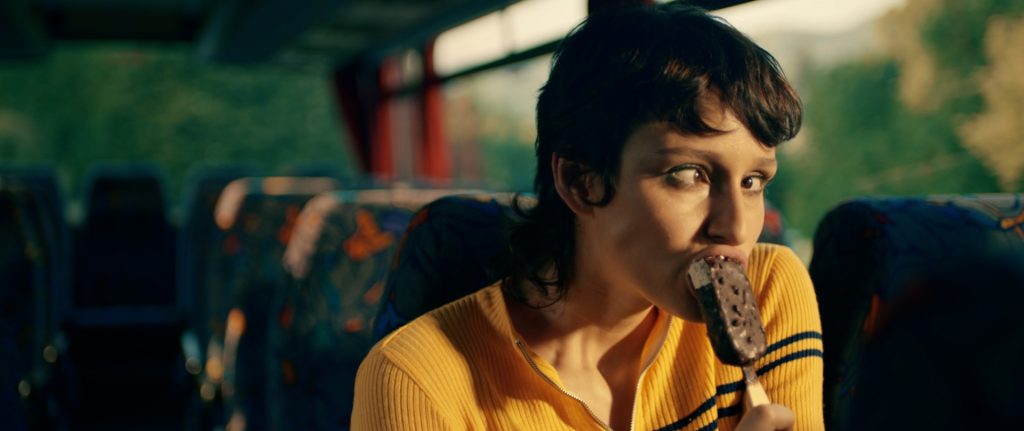 Federica Ariagno, ECD and Partner, AUGE added. 'We have been working with Sammontana, a brand with totally Italian roots, for several years. Gruvi is an ice cream that has major international competitors but, unlike them, wants to establish itself as a eulogy to imperfection. An imperfection that comes from the ice cream itself and becomes a way of enjoying it."
In addition to running on TV, 'Gruvi Caind of Lov' is across digital channels and national OOH, with media by Wavemaker Italy.
Credits
Agency: AUGE Communication
Strategic Planner: Luca Buonamici
Executive Creative Direction: Federica Ariagno, Giorgio Natale
Creative Direction: Federica Ariagno, Cecilia Moro
Copywriter: Riccardo Stazione
Art Director: Federica Confalonieri
Tv Producer: Jessica Ferguson
Production company: Mercurio Cinematografica
Director: Martin Werner
Dop: Nicolaj Bruel
Colorist: Daniel Palluca
Executive Producer: Luca Fanfani
Producer: Martina Perversi
Post production video: Iggy post
Post production audio: The Log
Influencer marketing: Weber Shandwick
Source: AUGE