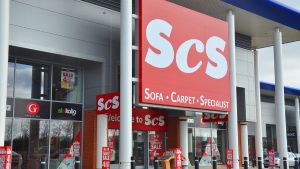 ScS, one of the UK's largest retailers of upholstered furniture and floorings, has appointed The Lucre Group as its new UK PR and content agency.
With more than 100 stores nationwide, the retailer offers a wide range of sofas, flooring, dining and living room furniture. Since first opening its doors in 1894, ScS – Sofa Carpet Specialist – has played a a key role in the retail landscape and is focused on delivering excellent customer service with outstanding value, quality and choice.
Despite economic uncertainty and widespread difficulties on the high street, ScS has bucked the trend by recently announcing double-digit rise in profits and is the first UK furniture retailer to achieve 100,000 Trustpilot reviews, maintaining its 5‐star "Excellent" rating.
Adding to The Lucre Group's thriving Home and Lifestyle division, ScS will join clients such as Meadowhall and Kohler Mira. Designed to increase brand engagement as well as supporting store and online performance, the programme of activity delivered will include its press office function, campaign management and execution and ongoing influencer programmes.
The account will also include a creative content programme delivered by RICH, The Lucre Group'sdedicated content division. Supporting and enhancing the PR campaigns, RICH will provide everything from video animation to social graphics to ensure all core activity is maximised and integrated in its approach.
Lindsey Duncton, Marketing Manager at ScS, said: "The Lucre Group really impressed us with its enthusiasm, creativity and understanding of our brand and values. The team will be working closely with both traditional and social channels to increase our wider business growth and development."
Sophie Spyropoulos, Lucre Co-Owner and Director added: "ScS is a strong brand rooted in its commitment to providing affordable quality and choice, sitting perfectly within our Home and Lifestyle division. Following a successful year, the business has ambitious plans to continue this growth and we are delighted to support them on this journey with a creative approach to tell the brand story and promote its extensive product range."
Source: The Lucre Group