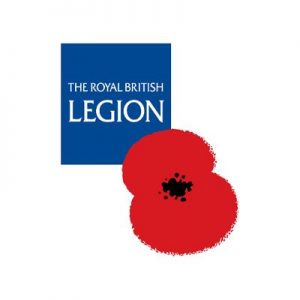 The Royal British Legion, the organisation providing lifelong support for the armed forces and their families, has today named independent global creative communications agency Leagas Delaney as its new agency of record.
The agency will be providing both strategic direction and creative solutions to effectively enhance The Royal British Legion brand.
The new brief will see Leagas Delaney take responsibility for launching transformational campaigns in 2019 and beyond, to bolster The Royal British Legion brand, to make sure its role is understood and build relevancy in the modern world. They will also be delivering 2018's Remembrance campaign which will be marking the centenary of the end of the First World War.
The Royal British Legion's Director of Remembrance and Marketing, Gary Ryan, said: "We have complex challenges at the charity as we continue to modernise, and Leagas Delaney seriously impressed us with how they listened, understood and responded to these challenges. We're very much looking forward to working with them and affecting real change in how we present the charity to our audiences."
Leagas Delaney CEO Fergus Hay said: "Bringing the essential work that the Royal British Legion do to the fore is important but raising the profile and difficulties the armed forces community face, up into the national consciousness again is paramount. We're excited to produce thinking and work that will change and future proof the cause. It's a privilege to work with The Royal British Legion and we're excited to get started."
The appointment follows a competitive tender run through Creativebrief. The Royal British Legion chose to part from former creative agency, Y&R, in December 2017.
Leagas Delaney has gone through a period of rapid change under the leadership of CEO & partner Fergus Hay. The company was recently confirmed by AAR as the UK's fourth fastest-growing advertising agency, and the UK's most-successful independent, having won 12 new clients in 2017.
Source: Leagas Delaney