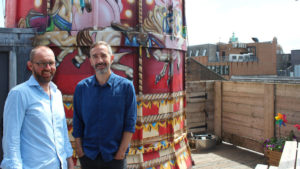 Award winning, independent media agency The Specialist Works (TSW) has acquired 100% of specialist TV and Video advertising company, Pace Media.
This further expansion forms part of TSW's growth strategy which follows the company's recent acquisition of Atlanta-based Elarbee Media and the opening of its New York office in 2016.
Pace Media will be rebranded to The Specialist Works and its staff will be integrated into TSW's London operation. The Managing Director and Founder of Pace Media, Nick Illston, joins as a Director and will report to TSW's Executive Board.
Pace clients including Miniclip, Zoho and Pretty Simple will now have access to TSW's wider service portfolio. The acquisition will provide brands with enhanced specialist analytics, a first rate Brand Performance AV solution and access to key global markets including Europe and the USA. Clients will also benefit from TSW's specialism in TV and online video advertising particularly mobile gaming and gambling brands.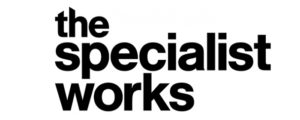 TSW, whose clients include Boohoo.com, Leo Vegas and Betfred, has also made two further senior appointments. The first is Sean Meikle who has joined as Director, Strategic Planning from M2M where he was Managing Partner and the second is Sam Sparkes from Response One Direct Marketing, who has become Client Services Director.
Martin Woolley, CEO at The Specialist Works, comments: "This is a mouth-watering prospect. There are very few TV agencies in the world that e- and m-commerce companies can trust to scale their businesses, but this acquisition will deliver spectacular, best in class solutions for these brands. Nick and his team share TSW's ambition and vision and we can't wait to welcome them and get started on this next exciting chapter together."
Nick Illston adds: "TSW and Pace are two of the most dynamic and forward-thinking agencies in the UK, both driven by data and both with a global outlook. I am sure that together, under the TSW brand, we are going to achieve great things for our clients and teams."
Source: The Specialist Works