Amnesty Switzerland launches its TV campaign, I'M HERE, which is fighting for the release of imprisoned Chadian journalist Tadjadine Mahamat Babouri – better known as Mahadine. The campaign, I'M HERE created by Walker Zurich, is set to roll out across multiple Swiss TV channels on December 14.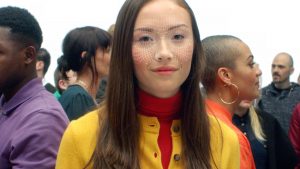 Walker was tasked by Amnesty Switzerland to create a call to action and raise awareness about the injustice happening to online activist and father of seven, Mahadine. Following a Facebook post, he was imprisoned and tortured by the Chadian Government in September, and Amnesty International is applying pressure on the Government for him to be released.
The film, part of the integrated I'M HERE Campaign, consists of members of the public highlighting the amazing things that your face can now do, such as unlock your phone, or find your perfect partner. The film then moves on to show how your face can help free an innocent man by joining the campaign and uploading their own image.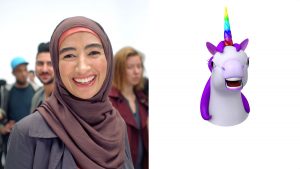 The reoccurring theme throughout the campaign is using the power of our faces to do something truly amazing. Other activity that has recently taken place includes interactive posters at Bern station, also designed by Walker. The live posters featured faces of people who chose to pledge their support for the new campaign for one minute. Newspaper and online adverts that feature individual's faces under the heading I'M HERE have also been commissioned.
David Cornut, Project Manager at Amnesty International adds: "We want Mahadine to be freed as quickly as possible and we needed a campaign that would convert the message in an effective way. The campaign has already raised a lot of interest and we hope this co-ordinated effort will pressure the Chadian government to release Mahadine immediately."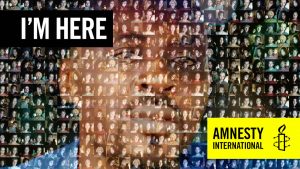 Pius Walker, Creative Director at walker Zurich, said: "Amnesty's work is extremely important and through this campaign we hope we can make a difference to Mahadine's desperate situation. We wanted to create something powerful and eye-catching to ensure people take notice."
All of the activity that is taking place is part of walker's integrated I'M HERE campaign, centred around the online hub (programmed by station) where activists can get involved by uploading their face. To date, 350K people have been reached by the campaign and thousands pledged their support to Mahadine's cause. Every face uploaded will becomes a tile in a large mosaic of Mahadine's face that will be printed as a billboard the moment Mahadine is free.
Source: Walker Zurich