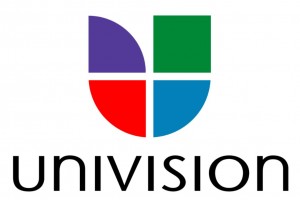 TV and digital revenues boosted Univision to double-digit growth for its second-quarter earnings results.
The Spanish-language TV and media company had nearly a 30% gain in profits to $40.7 million compared with the year-ago profit of $31.8 million. Revenue rose 10.4% to $676.5 million. TV and digital revenue rose, while radio revenue was unchanged.
Randy Falco, president/chief executive of Univision, said: "We also had a very successful upfront — which tells us that our aggressive push to take share from the English-language networks is working."
Univision TV ratings keep climbing. For the July sweep, Univision is on pace to be ranked first in prime time among adults 18-49 and 18-34 for the first time in its history.
After 22 days of the July sweep period, Univision was at 1.8 million adults 18-49 and 874,000 among adults 18-34. Fox was in second place, 1.499 million; NBC, 1.474 million; CBS, 1.440 million and ABC,1.154 million.
For younger 18-34 viewers, after Univision, come Fox, 730,000; NBC, 573,000; CBS, 489,000, and ABC, 427,000.
Univision gained 6% among adults 18-49, with Fox down 20%; NBC, off 12%; and ABC, down 24%.
CBS still leads in overall viewers, 5.35 million; NBC, 4.67 million; ABC, 3.61 million; Univision, 3.59 million; and Fox, 3.49 million.
Univision has a median age of 37, the youngest viewers during primetime among the top five broadcast networks. ABC is at 55; CBS, 58; NBC, 54; and Fox,47.