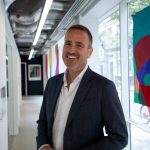 Unlimited is integrating two of its agencies into its customer engagement brand, TMW Unlimited, to be led by existing CEO Chris Mellish.
Prophecy Unlimited, the 150-strong CRM and retail support agency based in Bristol, and B2B specialist DirectionGroup Unlimited, which was acquired by Unlimited in 2019, will be integrated into TMW Unlimited as of 1st April 2020.
The agency will operate with specialist divisions consisting of creatively-led integrated B2C marketing, full stack B2B marketing and best-in-class activation. The joining of the agencies will create an environment of seamless integration for clients and deliver creative solutions that focus on the entire customer experience.
Unlimited CEO, Tim Hassett, comments: "In bringing together three of our core specialist agencies, we are strengthening our offering for clients and have built a world-class team made up of diverse and dynamic talent. This is a natural step in the evolution of Unlimited and one that is underpinned by our commitment to provide clients with truly integrated solutions."
The move follows a successful year for TMW Unlimited, which welcomed Mellish as CEO in August 2019 and has had a raft of recent client wins, including London & Partners, the Department for International Trade and Travelzoo, plus new assignments from Sony.
TMW Unlimited CEO, Chris Mellish, comments: "TMW Unlimited is firing on all cylinders creatively and, with our heritage in CRM and digital, we are perfectly placed to deliver true integration for our clients. We combine our deep expertise in the complexity and plumbing of marketing with the best creative thinking. Our integration with Prophecy Unlimited and DirectionGroup Unlimited only serves to strengthen TMW Unlimited's existing proposition for clients, adding best-in-class brand activation and B2B marketing to our offering."
The newly combined offering will be 450 people strong and will operate from offices in London, Bristol and Reading. The client list of the new agency includes some of the most valuable brands in the UK including BMW, Barratt Developments, HSBC, Microsoft and Vodafone.
TMW Unlimited is part of Unlimited, a science-based agency group that blends human understanding with technology to bring brands and people together. Unlimited has expertise across marketing, communications, data and insight, and digital transformation and was recently ranked in the top 15 of Econsultancy's list of the UK's best digital agencies.
Source: Unlimited