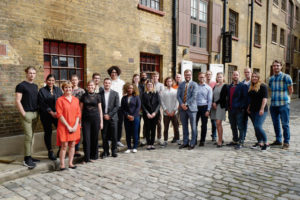 Viga, the Next15 data collection agency, has grown its team to 35 staff in 2017, marking an increase of 200% in the last six months. The sharp rise means it stands to be the fastest growing Next15 research business, as it prepares to open the doors to its third US office in Dallas, Texas.
Hires have taken place across the board at Viga, to enhance key areas of delivery, strategy, marketing and finance. David Turner joins as Technical Solutions Director and is charged with continuing the evolution of Viga's proprietary survey software, while James Eldridge joins as Data Services Director. Eldridge will support the agency's focus on providing the industry's fastest, most accurate and engaging data outputs, in a digital world.
Viga now has three offices in the United States, furthering its 24/7 approach by ensuring the business remains switched on even when clients power down for the evening.
Lewis Reeves, who becomes Global CEO in the expansion, comments: "Hiring great talent has been a focus since day one, and building a strong team has paved the way for our global expansion, allowing us to provide the ultimate service to clients."
He continues: "The business has been through a big evolution throughout the last 11 months; our development and focus on great talent allows us to constantly be improving the service and offerings we provide to our clients. We aim to make our clients' lives easier by focusing on what we are best at: powering their intelligence."
Pete Harris, Chief Financial Officer at Next15, adds: "Data remains a huge part of Next15's growth strategy and our investment in talent at Viga shows our ongoing commitment to succeed in this sphere."
Launched by Lewis Reeves with the backing of the Next15 Group, Viga opened its London operation in October 2016.
Source: Viga