In a global first, Irish International BBDO, Ireland's leading communications group and Littlstar, a worldwide network dedicated to immersive virtual reality and 360-degree video have delivered the world's first ever 30 second 360-degree TV spot, for client Virgin Media. The '360' spot will run on Littlstar's Apple TV app and will be the first of its kind to bring immersive 30 second advertising content to the new Apple TV platform.
As brands to date have run 360-degree video as branded entertainment content, this campaign marks the first time a traditional 30 second TV spot has been turned into a 360-degree ad. Supporting the roll-out of Virgin Media's new ultrafast broadband, Virgin 360Mbs, the "360" Littlstar activity will appear alongside a wider national advertising campaign that will run across TV, radio, outdoor and press.
The new 360-degree format looks at audience engagement from an entirely new perspective. Through a controlled virtual reality journey, users can move their mobile device or mouse to experience what it feels like to sit in the pilot's seat and navigate the trajectory of the aircraft. Simple movement will also allow the view outside the plane to move and change around them. The fastest and most intuitive way to experience the 360-degree video is on a regular handheld device, but users will also be able to jump into the full glorious 360-degree video on virtual reality headsets including Samsung Gear VR, Google Cardboard and on Apple TV by using their remote control via the Littlstar app.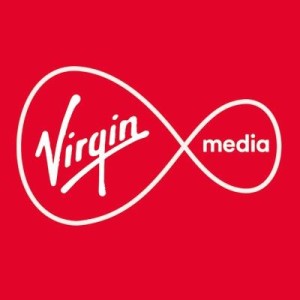 Said Dylan Cotter, Executive Creative Director, Irish International BBDO: "To be able to say as an Irish agency, that we have created the world's first ever 30 second 360-degree TV ad is something we are immensely proud of here at Irish International BBDO. We are constantly looking at new ways to push the boundaries of what is possible for our clients and our campaign for Virgin Media allows us to shift the audience from being merely an observer to being a participant in the action – our audience is placed firmly in the pilot's seat, delivering a truly absorbing consumer experience."
"We are delighted to be partnering with Irish International BBDO to create a truly global first," said Tony Mugavero, Founder/CEO, Littlstar. "More and more brands are looking to 360-degree videos to really connect with their target audience and we're thrilled that Virgin Media have taken the lead and are working with us to bring an immersive 360-degree experience to the television screen. It's a chance for our users to actually be really excited to see a traditional TV spot on our app."
Catriona Devlin, Online Media Manager, Virgin Media Ireland, said: "The new campaign brings to life the Virgin Media story using the power of digital. The 360 degree video has empowered the user to experience what the speed of 360 Mbps feels like in a visually innovative way. It's truly exciting to see how the collaboration between Irish International BBDO, Littlstar and OMD has created an advert that is unique and compelling."
Irish International BBDO worked with media partners OMD and post production house, Screen Scene to create the 360-degree video advertising campaign which will feature home page take-overs on Joe.ie, RTE.ie, TheMirror.ie and YouTube among others.