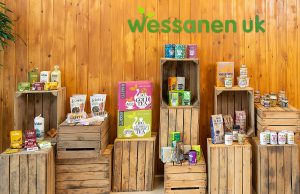 Wavemaker Select has been appointed by healthy and sustainable food company, Wessanen UK, as its media planning and buying agency.
The appointment follows a competitive two-month pitch process run by Creativebrief, which involved a chemistry session, workshop and final pitch presentation. Three agencies were invited to pitch for the account, which has a value of £1.8m, including Reprise and Yonder Media, as well as Wavemaker Select.
Wavemaker Select's remit is to plan and book creative media communications in the UK market for the FMCG brand responsible for health food favourites, such as Kallo, Whole Earth, Mrs Crimble's & Clipper Teas. Work will start immediately, and the primary focus will be on both digital and Out-of-Home channels.
Bryan Martins, Marketing Director at Wessanen UK, brand owner of Clipper Teas, Kallo, Mrs Crimble's and Whole Earth, says: "There has never been a greater opportunity to raise awareness for our purpose-driven brands as there is now. With increasing demand for ethical and sustainable products, we wanted to find an agency partner that understands our target consumer and knows how to capture their attention. We're pleased to be working with Wavemaker Select, to put a spotlight on our brands and educate consumers on our natural and ethical credentials."
Louise Temperley, General Manager, Wavemaker Select, commented: "We are delighted to be working with Wessanen.  As a fast-growing business with a challenger mentality and big ambitions, Wessanen is the perfect partner for us here at Wavemaker Select. With such a fantastic collection of health-food brands under its belt, the company is perfectly primed for success, especially in today's expanding culture around clean eating.  We're excited to start introducing these brands to more consumers in the UK.''
Source: Wavemaker