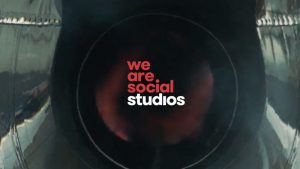 Global socially-led creative agency We Are Social has announced the launch of We Are Social Studios, a production company specialising in creating content for social platforms.
We Are Social Studios launches initially in the UK, France, Italy and Germany, with plans to expand into a number of We Are Social's other markets. We Are Social Studios will capitalise on the increased demand from clients for the high quality, social-first creative content for which We Are Social is renowned. The agency has established the new division based on its vast experience of understanding people's behaviour on social media, built over the past ten years.
In the UK, We Are Social Studios has a dedicated team of experienced branded content producers and is led by Pete Waite and Jo Lumb. Waite has worked in production for over a decade, including six years in digital, producing commercial, brand-funded and broadcast content for brands and broadcasters such as HSBC, Samsung, CH4 and the BBC. Lumb specialises in delivering story-led content and commercial films for brands, delivering global content for adidas, YouTube, Diesel and First Direct as well as branded and commercial content and TV series for Channel 4, Discovery US and more.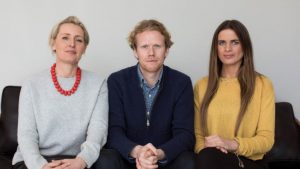 They will report into We Are Social's UK managing partner, Lucy Doubleday, and will work alongside a network of global talent, including directors, athletes, influencers and celebrities. Founder of Bigballs and Copa 90, Luke Taylor, has consulted on the initial setup of We Are Social Studios.
Last year, We Are Social moved 75% of its UK production in house, up from 19% in 2016. With the creation of We Are Social Studios, the ambition is to manage 90% of production through the division in 2018, for clients including Audi, Samsung and First Direct.
"We Are Social Studios is born out of our social heritage. Over the last few years we've been increasingly producing high quality, innovative social content for a multi-platform social audience, and we've found that a very specific approach and skillset is needed to do this well. As a result, we've built a team of pure branded content producers, with the right expertise to manage this at scale," said Lucy Doubleday, managing partner at We Are Social.
"We believe our clients benefit from having production involved from a campaign's inception, all the way through the creative process to final delivery. It allows our team to be more reactive on shoot days when spotting and responding to opportunities. As an agency of social experts, built from the ground up to create social ideas, having an agile production company that works seamlessly alongside our strategists and creatives is a natural progression for us. As we're increasingly working on shared clients amongst our offices, being able to offer a seamless global approach to social content production will help us stand out."
Source:Â We Are Social