WowBooks, the personalised production specialists, launches to announce its arrival, the company has produced a highly sophisticated direct mail pack, containing an embedded video and a set of personalised lay flat mini books.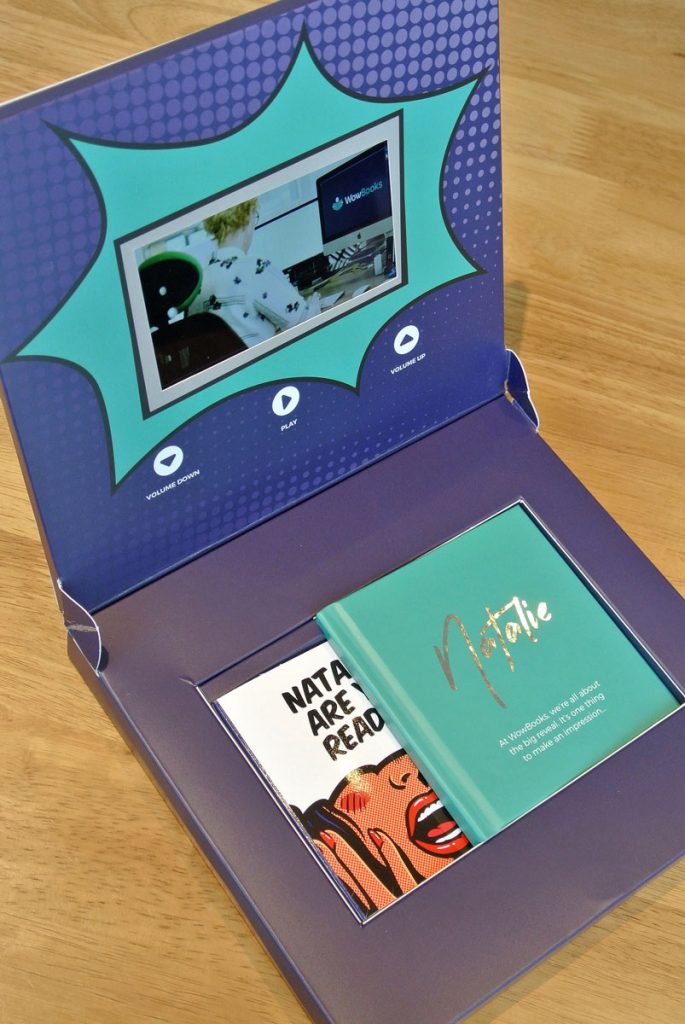 Aimed at consumer publishers in the UK, Europe and the US, the books showcases WowBooks' innovative Lay-Flat books, personalised in digital foil with the recipient's name. This arrives inside the pack with a small screen inside. When the recipient presses play, a video starts which shows the origins of WowBooks and the services the new production specialists offer.
The pack also leads to a website which contains further information about WowBooks, the product portfolio and hints and tips for consumer publishers.
Copy on the personalised book reads: '[Recipient] at WowBooks we're all about the big reveal. It's one thing to make an impression…but what if we can make that a lasting one?'
The book continues: "We love the challenges personalised print brings", ending with: "If you can think it, we can do it."
The WowBooks strapline is "Personalised print for publishers".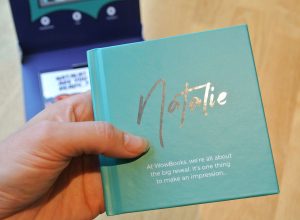 The photobook showcased is an example of a product WowBooks can produce for publishers within 48 hours. Specialising in personalised storybooks and photobooks, WowBooks aims to offer the fastest turnaround times, at extremely competitive prices.
Underpinning WowBooks is its proprietary software, WowFlow, which is designed to work seamlessly with publishers' own systems, ensuring the process is completely automated. Two years in development, WowFlow automates everything from order submission to dispatch.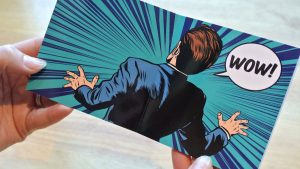 Offering options such as stapled and perfect bound books, WowBooks is the market leader in Lay-Flat binding, whereby books open completely flat, making them perfect for displaying images.
Additional finishes include laminating and digital foiling, and WowBooks is the only company based in the UK to offer digital foiling using a Kurz foiling line.
Andrew Balcombe, founder of WowBooks, commented: "We created WowBooks because we saw a gap in the market for a dedicated production service for consumer publishers that offered speed, product innovation and outstanding value. Our launch pack showcases our products beautifully, putting some powerful personalisation into the hands of consumer publishers and bringing our brand to life with our short film. Even as they take hundreds of digital photos every week, we know customers see real value in beautifully produced, personalised products that are tactile and make a lasting impression."
WowBooks launches with three consumer publishers already on board.
Source: WowBooks