As a retailer of the affordable, IKEA have been supporting the home furnishing needs of households around the world for years. Established in 1984, today IKEA Family reaches and inspires over 170 million members.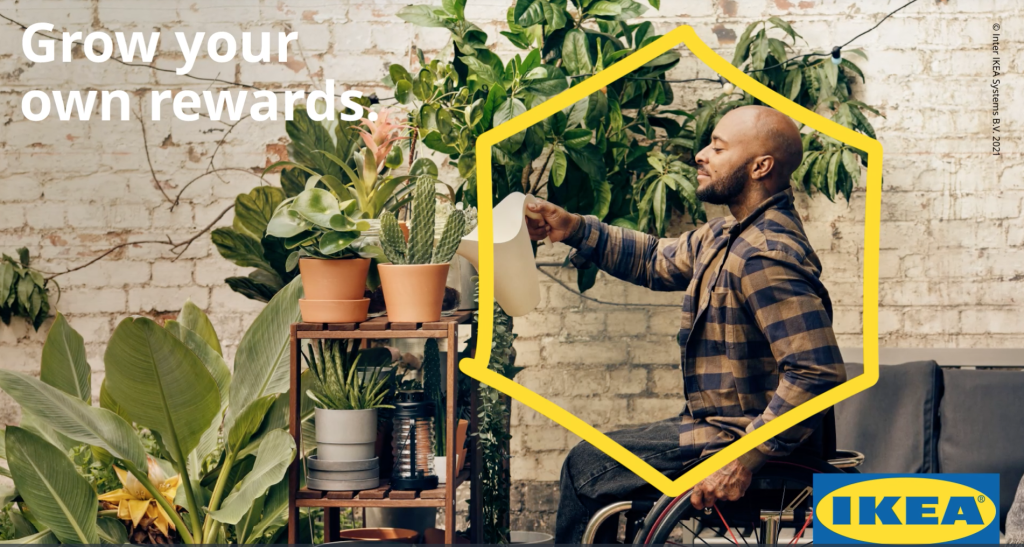 A lot has changed, but IKEA's curiosity remains the same. Their inspiration has always been customers and its on-going ambition is to know customers tastes, ideas and plans to help inspire, advice and support them better.
The addition of new reward keys means that IKEA can continue to help IKEA Family members along their journey to achieving home furnishing ideas and dream projects, by rewarding them for not only their spend but their interaction with the brand too.
Through its whole brand thinking approach, Wunderman Thompson identified that there was confusion around who IKEA Family is and who it's for, with many assuming it's only for traditional, nuclear families. To coincide with the launch of the new reward keys, the integrated campaign further celebrates IKEA's inclusive and democratic culture and raises awareness of IKEA Family amongst an expanded audience.
'For every shaped family' redefines what it means to be family and includes a 30-second film, and a series of print and social executions which showcase a range of family scenarios. From a man with his 'plant-babies' to an expectant mother, to a mature couple and a group of housemates sitting down for a family dinner. The campaign is diverse as it is inviting and inclusive.
Penny Shaw, Global Loyalty Manager for IKEA said: "Customers are always at the heart of everything we do at IKEA, and we are excited to be helping our IKEA Family members achieve their home furnishing dreams through our newest loyalty benefit, reward keys from IKEA Family. Our launch campaign needed to introduce our new reward keys and educate members on how rewards can help them throughout their journey. Whether that's using reward keys to enjoy a coffee and cake in store or help getting their purchases home, wherever members are in their journey to make a better life at home, they will be able to collect reward keys and choose the rewards that give them the help they need."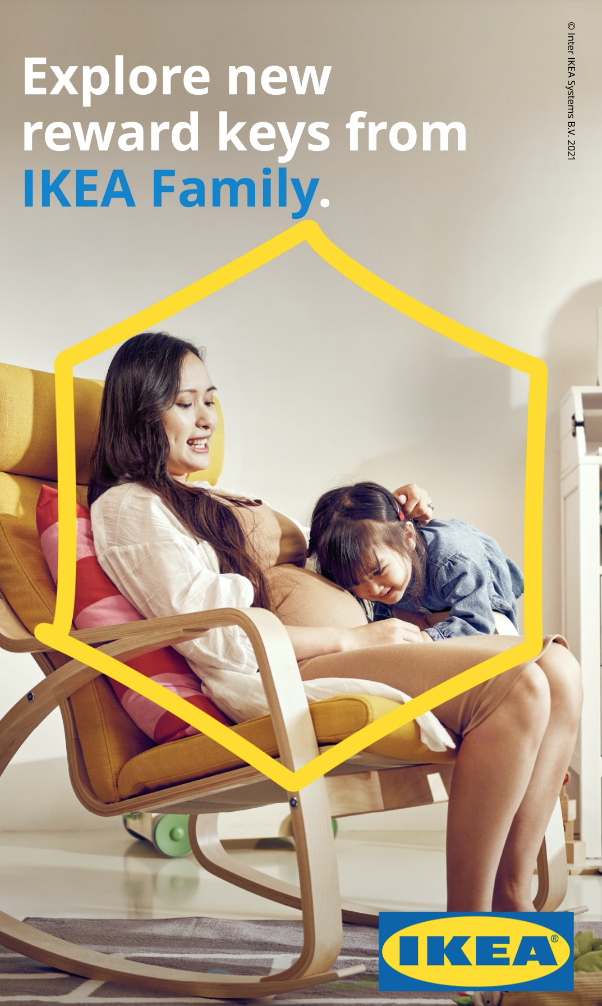 Steve Aldridge from Wunderman Thompson UK said: "We were conscious of the changing idea of what a modern family is and looks like. With IKEA's powerful ambition to 'create a better life for the many people' we saw this as the perfect opportunity to not only launch more inclusive and rewarding benefits, but to also shift perceptions of who IKEA Family is for." 
Wunderman Thompson won the IKEA Family Rewards brief in a pitch against other roster agencies, making this their second multi-market campaign with the IKEA Global team.
Credits
Agency: Wunderman Thompson UK
Managing Partner: Sally Emerton
Business Director: Harriet Buchanan
Senior Account Manager: Alice Mercer
Executive Strategy Director: Neil Godber
Senior Strategist: Rebecca Pinn
Data Partner: Steve Richards
Creative Directors: Paul Snoxell, Clare Wilson
Head of Art: Guy Sexty
Art Director: Alice Booth
Copywriter: Ant Jackson
Producers: Kat Perry, Sara Blackett
Editors: Daryl Yeoman, Deri Watt
Designers: Chris Hutton, Dee Harrop, James Nawka, Paul Bishop
Photographer: Julian Ward
Assistant producer: Jenny Wickens
Source: Wunderman Thompson