With over 2,000 appearances in film, Zippo has earned a role in Hollywood as an integral story telling device on the set of many major movies. Countless stars have held a Zippo lighter and the trusty product has made its way into some of the best-known action scenes and suspense-filled plot twists. This June, Zippo will bask in the spotlight for the first time with a new integrated marketing campaign shining a light on the brand's vast heritage in film.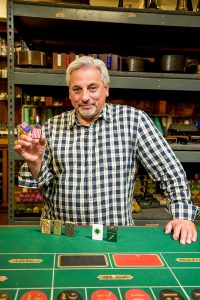 Zippo is set to illuminate some of windproof lighter's most notable film moments in collaboration with IMDb (Internet Movie Database), the world's most popular and authoritative source for movie, TV and celebrity content. The month-long collaboration aims to capture the attention of cinephiles who crave behind-the-scenes access and insight to what really goes on in Tinseltown.
In a new video released exclusively with IMDb on June 3rd , Zippo explores the windproof lighter's legacy as an indispensable silver screen prop through the eyes of famed Hollywood Prop Master, Russell Bobbit. For over 30 years, the Marvel Entertainment Prop Master has worked alongside industry stalwarts. Russell is responsible for acquiring, designing and manufacturing the objects that end up in the hands of Hollywood's best-known actors and his portfolio of props includes Thor's Hammer and Captain America's shield.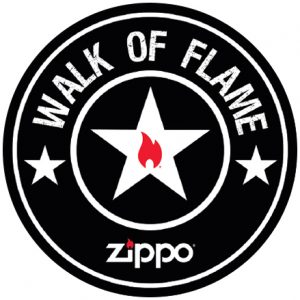 In the Walk of Flame video, Russell discusses the critical storytelling devices that drive plots forward, detailing Zippo's journey from a humble lighter to longstanding cinematic prop. From arthouse features to action blockbusters, Bobbitt has helped the American staple set the box office alight, featuring the windproof lighter in the likes of Charlie's Angels (2000) and Hocus Pocus (1993), among others.
Discussing his role in films, Bobbitt commented: "A prop is a way to create depth, and flesh out the character. Nothing is accidental – every item placed on set should enhance the audience's understanding of the story. My role requires a keen eye for detail – everything an actor touches in a film has been scrupulously planned out. When characters need a reliable prop, one of my mainstays is the Zippo windproof lighter – despite its size, it can have huge impact and immediately resonates with an audience. I've worked with the brand on customised designs to help build out a character's personality and the wider narrative."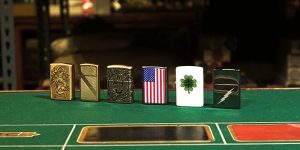 The new video is part of the wider Walk of Flame campaign that gives the trusty lighter its first chance to bask in the spotlight. To commemorate Zippo's role in film, the brand will also launch a range of movie tribute lighters, inspired by some of the most famous designs that have featured on the silver screen.
"The collaboration with IMDb and our new movie tribute collection is our first step in celebrating Zippo's role in film and its indelible mark on culture. We're proud that the brand has earned every Hollywood appearance and never paid its way into the spotlight," comments Lucas Johnson, Senior Brand Manager, Global Marketing at Zippo.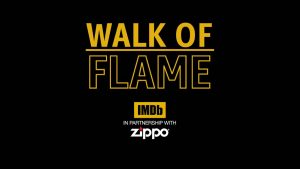 "Zippo's vast catalog of designs means the lighter has found its way into many genres of film, whether that be a multi-million dollar action film or Indie flick. After over 2,000 appearances in film it's time for the iconic lighter to have a moment in the spotlight!"
Zippo devised the global marketing campaign in partnership with DeVries Global. The communications agency is also leading global amplification and execution of the campaign.
Source: DeVries Global