To demonstrate the brand's leading position in the industry-disrupting evolution of the mechanical key, access management innovator ABLOY's campaign flirts with the imagery of beloved heist films – while challenging the very existence of the genre.
Finland-based locking and access management brand ABLOY has launched a brand film campaign to highlight the digitalisation of the age-old key and lock.
ABLOY introduced its first keyless, mobile-use access management solution in 2020, followed by further launches in 2021 and 2022. To position itself as a pioneer in the digitalisation of locking, ABLOY – with the help of creative agency SEK – coined the notion of "keyvolution". With the term, the brand communicates an overarching, intriguing story about the ongoing technological development.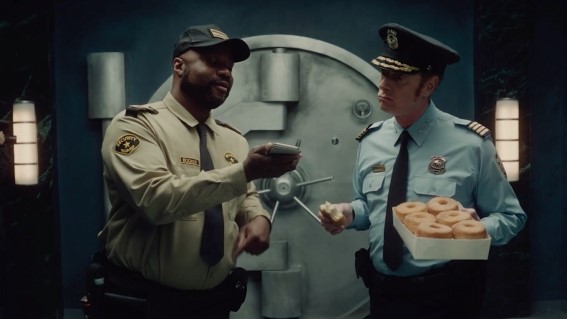 So far, the communication has mostly been targeted at niche, professional target audiences. Now ABLOY has rolled out the keyvolution campaign for wider audiences globally.
"It's keyvolution, baby!"
To concretise the increasing shift to keyless locking systems with mobile keys, the marketing concept was set in a widely known popular entertainment context: the classic Hollywood heist films. The brand film follows how mobile, keyless ABLOY locking solutions outsmart the bank robbers. The security staff can rely on the technology with peace in mind.
"We crafted an entertaining brand commercial, with a classic heist film screenplay and scenic design. We created a bold, dramatised story where modern, digital ABLOY locking solutions bring a whole new twist to a typical robbery situation. The robbers will notice that there is not a single working mechanical lock in the vault, let alone a working mechanical key in the possession of the guards. So, the keyvolution is disrupting industries – especially fraudulent ones," said Rami Utriainen, Senior Creative, SEK.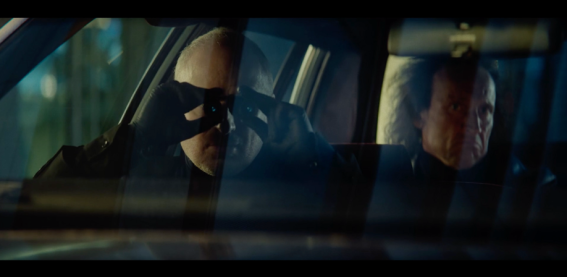 The film contains all the clichéd elements and mannerisms of heist films, down to the sets, with clown masks, classic American cars and police with their doughnuts.
"With this campaign, we want to stand out from B2B marketing conventions and our competitors in the industry, and instead create popular culture-driven, entertaining content. In terms of business goals, we are showing the audience that modernising the old, you can increase security while improving operational excellence. So, you can also make bank premises even more secure", said Jussi Ahvalo, Vice President, Abloy International.
The brand film with activations directs security and facility professionals as well as consumers to ABLOY's keyvolution campaign webpage with content about keyless access solutions. The film has been displayed at cinemas, on video-on-demand channels and on social media. The campaign is supported with product-specific native advertising on media networks and social media.
Source: SEK