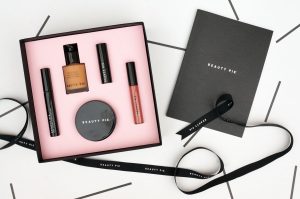 The Beyond Collective agencies, Above+Beyond and Yonder Media, have been appointed by Beauty Pie as the brand's first creative and media agencies, tasked with creating a launch campaign for the UK and United States.
The brainchild of beauty guru and serial entrepreneur, Marcia Kilgore, who has also launched brands Bliss, FitFlop and Soap & Glory, Beauty Pie is an eCommerce brand that challenges the typical beauty industry model (where products are often retailed for 10X their COGS price) and offers members access to totally transparent pricing in exchange for a monthly or yearly membership fee.
Above+Beyond, who count Amazon as one of their clients, and took Made.com above-the-line with a pan-European TV campaign, are well placed to work with this innovative online retail service. The media for the digital launch will be managed by Above+Beyond's sister agency in The Beyond Collective, Yonder Media, run by Ed Cox formerly of Havas Media. The agencies were selected following a competitive pitch in April.
Zaid Al-Zaidy, CEO of The Beyond Collective, said, "We love the innovative thinking of Marcia and the team at Beauty Pie, which really resonates with the entrepreneurial culture of The Beyond Collective. There's amazing potential to break new ground in the beauty industry and we're very excited to work together to get Beauty Pie out into the world."
Marcia Kilgore, of Beauty Pie, said: "We're excited to work with such a creative and dynamic team on our first foray out into advertising for the PIE. We need an agency that aligns with our entrepreneurial values, and we've found it."
Source: The Beyond Collective