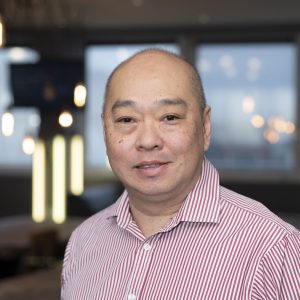 Customer data platform specialist, Alchemetrics has continued its run of senior appointments with the inclusion of Cyril Law to the management team. Law will take up the role of Chief Technology Officer to mastermind and oversee the complete modernisation of Alchemetrics' customer data platform into the cloud.
The wholly cloud-based platform will embody modern marketing enabling seamless data integration, easier campaign deployment, smarter and faster analytics, AI-enhanced marketing and GDPR compliant data management solutions; amongst others.
Law has significant industry pedigree most recently holding the post of Technology Solutions Director at Callcredit Information Group delivering big data solutions, applications, platforms and services to financial services, retail, FMCG and utility clients. Law has also held senior technical roles at News International, Broadsystem, Almarai, ABInBev, Whitbread and IBM across the UK, US, Europe and Middle East.
Dave Gurney, CEO, Alchemetrics commented: "Cyril's experience speaks for itself. He holds the rare combination of technical wizardry combined with data literacy, which is exactly what we need to achieve our mission of being the driving force behind modern marketing. The fact that we are bolstering our team with senior industry figures such as Cyril and Caroline Worboys is testament to our commitment to our clients and growth of the business."
Cyril Law, CTO, Alchemetrics added: "I am excited to be joining the team at such an important stage of the businesses' development. The world is changing and as a result so too must marketing and the backend delivery systems that power it. Alchemetrics is investing significantly in the most up-to-date technology to ensure it supports cutting edge marketing solutions. Moving to a cloud-based platform will significantly enhance the marketing capability of our clients and ultimately improve their ability to deliver better 1:1 customer experiences."
Source: Alchemetrics