Amazon is finally opening its checkout-free brick-and-mortar convenience store to the public, nearly a year after it originally planned to open its doors.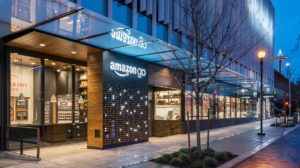 Amazon Go is an 1,800 square foot automated store based at Amazon Seattle headquarters. The store relies on sensors and cameras to detect what items shoppers have taken from the shelves, as well as what they have put back, in real-time. Customers then simply exit the store when they have all the items they need in their bag, at which they are automatically billed via the card linked to their Amazon account.
To gain access to the store, which was previously only open to Amazon employees, shoppers must download and scan their Amazon Go app to pass through the turnstiles at the front of the store.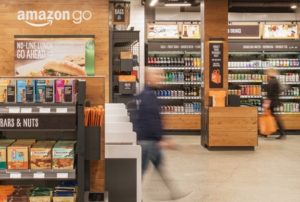 Amazon has plans to open more stores around the US, but it is not clear when we can expect to see those popping up. It is also likely to open stores in the UK at some point, according to several trademarks the eCommerce giant has picked up on the other side of the Atlantic.
Of course, Amazon Go isn't the only grocery shopping establishment the company is in control of.
In 2017, Amazon acquired healthy supermarket chain Whole Foods Market for approximately $13.7bn (£10.7bn at the time). The online retailer has, however, made it clear that it has no plans to implement the technology in its Whole Foods stores.
Source: Lovely Mobile News