In what is set to be the biggest Q4 ever, Amazon shoppers are anticipated to spend a whopping £400 each on the ecommerce site in the lead up to Christmas, according to new research commissioned by Molzi.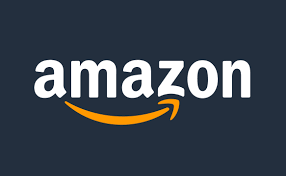 UK Amazon shoppers intend to make 39 percent of Christmas-related purchases on the site, with the 45-54 age group forecasted to make the greatest percentage of Christmas purchases on Amazon (44 percent). Despite this, 35-44 year olds are expected to spend the most, forking out an extra £50 compared to the £400 average.
84 percent of Amazon shoppers are planning to make purchases during the Christmas shopping rush in December, 75 percent on Black Friday, 69 percent on Cyber Monday and 71 percent during the January sales period.
Interestingly, Black Friday was voted the most significant ecommerce time for buying products online behind Prime Day, and is considered the most important by 25-44 year olds. With Prime Day delayed until mid-October this year, there is a near-equal split between respondents that are more likely and less likely to wait for Black Friday for buying Christmas gifts (24 percent and 26 percent respectively). A further 43 percent said the delayed Prime Day would not affect the likelihood of them taking advantage of Black Friday to purchase Christmas gifts.
Technology ranks as the most popular category on Black Friday and Cyber Monday, followed by Clothing and Personal Care. Meanwhile, Christmas specific purchases are set to be in the Books, Clothing and Hobbies categories. 23 percent of shoppers are hoping to purchase alcoholic beverages in the lead up to Christmas, more than during any other ecommerce moment. 
The top influencing factor for purchasing decisions on Amazon is delivery time (chosen by 57 percent of respondents), followed by discounts (51 percent), reviews (43 percent) and quality images and descriptions (29 percent).
"The stats reveal that Amazon has become a firm go-to for consumers at this time of the year. Shoppers have set aside a significant budget specifically for Amazon purchases in the run up to Christmas and this should encourage brands to optimise their listings to capture valuable consumer attention and boost sales throughout the festive season and into 2021." said Chris Mole, CEO of Molzi.
"Black Friday is set to be an important milestone during this period but whilst the event may give brands a boost into the Christmas shopping rush, brands should not focus on this moment alone to make sales. Although discounts are a heavy influencing factor on a shopper's buying decision, product owners must never rely on discounting during sales events to make products fly off the shelves. Instead, forward-thinking brands will adopt a holistic approach, and pair attractive deals with effective advertising investment and optimised listings to increase their chance of winning big throughout the upcoming peak period." 
"With increasing numbers of consumers heading online to shop during the pandemic to avoid the current perils of the high street and adhere to lockdown rules, this is set to be the biggest Q4 ever for ecommerce. What's more, the stats clearly indicate that Amazon spend is by no means limited to digital-centric Millennial and Gen Z shoppers: the consumer audience for product owners is both broad and extensive. But only brands that are diligent in maintaining optimum operational account health, stocked inventory and good product visibility will emerge in 2021 with a hefty new consumer base and healthy slice of Amazon pie."
Source: Molzi