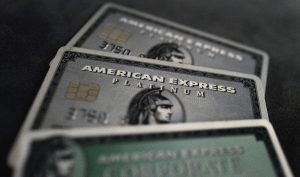 American Express is announcing the launch of its largest custom content campaign, designed to drive awareness for Pay It Plan It, a first-of-its-kind feature that gives US Credit Card Members more options for how they pay for the things they buy.
The campaign leverages a first-ever approach for American Express, prioritizing custom, explainer-style content delivered by a host of experts to break through with a millennial audience, based on consumer insights that ~50% of Pay It Plan It users are millennials.
The creative has been designed to help people navigate everyday buying decisions around when to save and when to spend (responsibly) in a demonstrative way — focusing on the four main passion areas for Card Members: travel, entertainment, home and tech.
The campaign includes a number of digital elements, the hero of which is a series of custom digital content with expert talent at Vox Media, Buzzfeed and Bustle that effectively demonstrates how/where the feature can be used seamlessly in people's lives.
Notably, AmEx is timing their campaign announcement to the launch of Vox's newest vertical, The Goods by Vox, which will also feature a sponsored content series with the publisher.
Source: American Express