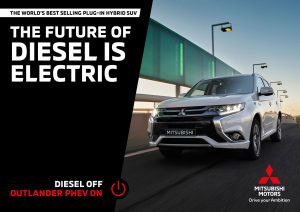 Amsterdam Worldwide has created Mitsubishi Motors' first centralised pan- European campaign in several years, under the newly deployed global brand strategy, expressed through its new brand tagline 'Drive your Ambition'.
Mitsubishi Motors is following up with a new campaign called "OFF/ON" , featuring the Outlander PHEV, the world's best-selling plug-in hybrid. The campaign makes a clear statement of Mitsubishi Motors' progressive commitment to innovation and discovery, with a realistic vision of a sustainable future and a solution for a post-diesel world.
Drivers across Europe are facing new city-wide diesel bans and emission charges, and Mitsubishi Motors is providing the solution; by simply turning ON the world's best-selling Plug-in Hybrid SUV, the Outlander PHEV, you turn a lot of issues OFF.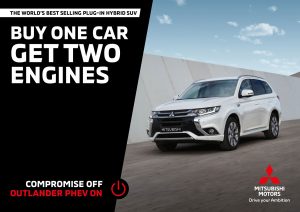 The OFF/ON campaign is a simple and powerful idea that positions the Outlander PHEV as the ultimate sustainable mobility solution. A solution to the diesel ban, to range anxiety, to environmental concerns, and to fuel economy.
The campaign is launching across European markets and being deployed through multiple integrated media touchpoints. Amsterdam Worldwide also delivered an open campaign toolkit, allowing each market to execute custom materials under the same campaign.
Guillaume Cartier, Corporate Vice President of Global Marketing and Sales, said: "The Outlander PHEV is Europe's leading hybrid electric SUV because it is the best of different worlds. True EV combined with 200hp. A real SUV yet producing less than 50g of CO2, but still a genuine 4X4 with Super All Wheel Control. It has addictive technology without compromise for today's ambitious drivers – who are ambitious for themselves but also for progress in the world. This OFF/ON campaign bring the choice home in a clear and compelling way, and has been adopted across Europe."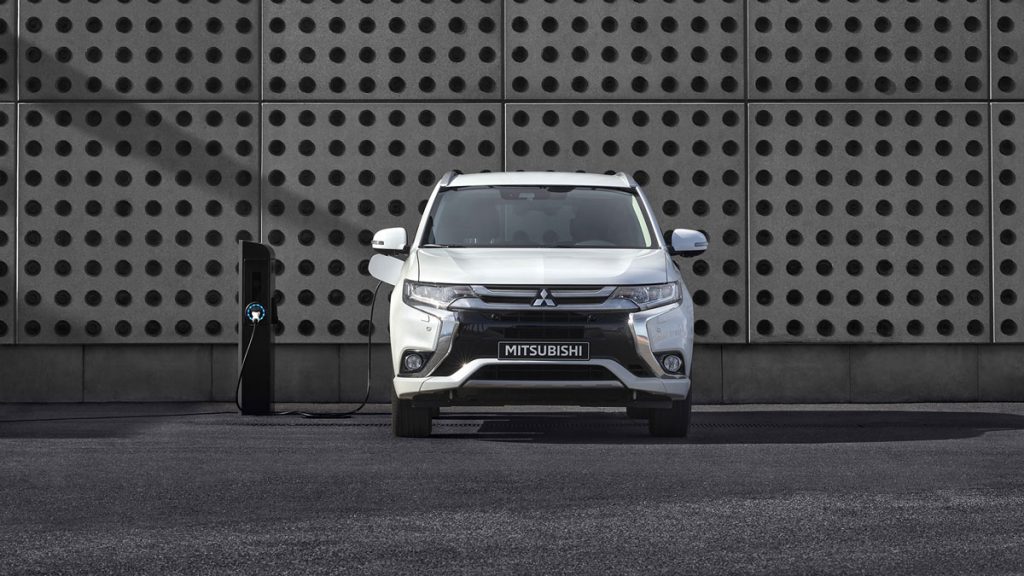 Source: Amsterdam Worldwide