Ascot Racecourse is launching an integrated campaign for Royal Ascot 2018.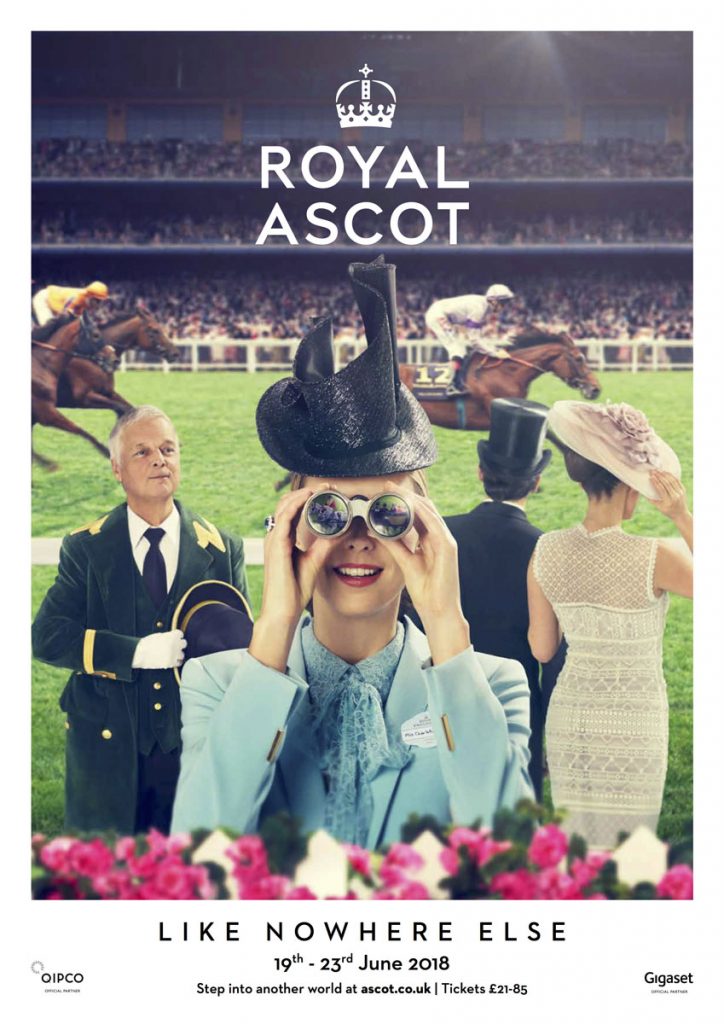 Created by Antidote, the activity positions Royal Ascot as 'An Occasion Like Nowhere Else' and celebrates everything that makes Royal Ascot unmissable.
This year's campaign, the fourth in Antidote's 'Like Nowhere Else' series, created with fashion photographer Elisabeth Hoff, constructs a digital panorama capturing a moment at Royal Ascot frozen in time and uses parallax to heighten the sense of drama and occasion.
Breaking March 2, the campaign runs until 23rd June in print, outdoor, digital, Video-on-Demand, and radio.
Featuring a cast that's closely associated with the event, including chef Raymond Blanc, the renowned Ascot Greencoats, the Welsh Guards, and a host of attendees dressed in creations by some of the UK's leading designers and milliners, Antidote's work brings together all of the elements that make a day at Royal Ascot so unique.
Previous campaigns created by Antidote have involved partnerships with artists including David Mach RA, US-based embroidery specialist Lauren Dicioccio and British globemaker Peter Bellerby.
Juliet Slot, Commercial Director of Ascot Racecourse, said: "We are delighted to continue our successful tradition of creating beautifully crafted works of art that combine an aesthetic of timeless elegance with an unexpectedly contemporary feel. This year, we adopted a digital-first approach that innovatively brings together everything that makes a day at Royal Ascot such a truly unique occasion. It really is Like Nowhere Else."
Royal Ascot takes place at Ascot Racecourse from 19th June to 23rd June.

Source: Antidote