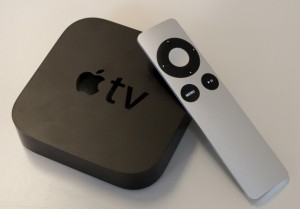 Apple is reportedly planning a feature on its long-awaited TV service that will allow viewers to choose not to watch ads.
According to former Wall Street Journal reporter Jessica Lessin, who broke the news this week, Apple has told broadcasters and networks that it wants to offer customers a premium service where they can skip ads.
Apple has reportedly said that it would pay networks for lost revenue.
Discussions between Tim Cook, the Apple chief executive, senior vice-president Eddy Cue, and media companies reportedly took place last week at a conference in Sun Valley, Idaho, hosted by investment bank Allen & Co.
Apple already sells a set-top box for watching internet and iTunes content, but has been trying to launch a live and on-demand TV service – iTV – for some time.
Digital set-top boxes from Sky and Virgin mean that viewers already have the option to fast-forward ads when watching pre-recorded shows, but Apple's proposals could take that further.
In 2012, Apple was granted a patent number for technology that could potentially recognise when an ad break started on a live TV broadcast, replace it with some other pre-recorded material, and then switch back to the original broadcast once the commercial break was over.
Apple did not respond in time for publication.