Last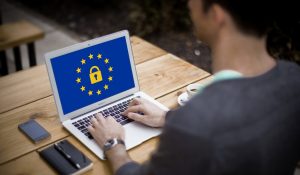 month, AppNexus announced support of IAB Europe's Transparency and Consent Framework and encouraged their clients to adopt it. The Framework provides publishers and advertisers with full optionality to comply with the ePrivacy Directive and the transparency and legal basis requirements of the GDPR according to local interpretations of the requirements for both the directive and the regulation.
Last month, IAB Europe released the technical specifications for the Transparency and Consent Framework for public comment and invited feedback, particularly from publishers and advertisers. AppNexus has been working in close collaboration with IAB Europe, clients, and other industry organizations to incorporate this feedback in order to align on one standardized industry framework to solve critical transparency requirements and meet consent requirements, where necessary.
Designing a standardized solution to meet these requirements is challenging and requires collaboration across a large and fragmented industry. All parties involved in the process acknowledge and agree that the initial version of the framework is just the beginning. The technical solution and the industry governance structure that underpins the framework will continue to change and evolve over time based on consultations and feedback from regulators, end users, and industry partners. Recognizing the need for a standardized framework, Europe's leading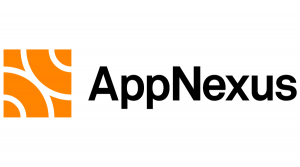 digital publishers, including Axel Springer and Schibsted, support this industry solution and are working with AppNexus to implement the initial version of it in preparation for GDPR's enforcement on May 25.
AppNexus and other key industry players, such as Axel Springer and Schibsted, support the framework for two key reasons:
It's flexible but creates standards:
• The framework is designed to create technical specifications and pipes that work across different countries and regulatory regimes to meet local notice, transparency and/or consent requirements and it allows companies to meet its compliance requirements in cases where consent as well as cases where legitimate interests are the legal basis for data collection and processing.
• But at the same time, it includes a standard infrastructure for the industry to use to provide notice to end users and pass information about approved vendors, their legal basis and consent signals, where applicable, between publishers, their technology partners, and advertisers without imposing a single policy interpretation across all markets.
Control:
• The framework gives publishers complete control over which technology partners they choose to work with and over the purposes for which those partners use user data. If all of their technology partners "speak the same language," publishers will retain the ability to easily pick and choose their technology providers.
• If the industry becomes fragmented and various competing technical solutions cannot interoperate, publishers will be pushed to the larger platform companies that can provide services to them without needing to interoperate with others.
"We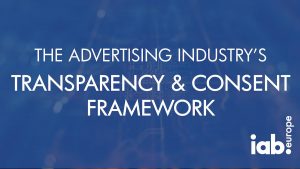 believe a standardized industry framework is necessary to not only meet transparency and user choice requirements, but also to maintain a high-quality user experience for our audiences," said Moritz Holzgraefe, Chief Operating Officer Corporate Digital Platforms at Axel Springer. "Closed or fragmented solutions don't enable publishers to choose which technology providers they work with and don't allow advertisers to operate effectively, which is critical to our business and to our users."
"It is important to us to have a solution that can evolve as other publishers, advertisers, and technology providers work with regulators and end users to iterate over time," said Ingvild Naess, Group Privacy Officer at Schibsted. "IAB Europe's Transparency and Consent Framework is designed to be fine-tuned as best practices become clearer in the coming months and years."
While other solutions are taking a closed, conservative approach, IAB Europe's provides flexibility for various different business models and uses of data to meet requirements in compliance with local notice, transparency and/or consent requirements. It's aligned with AppNexus' mission to build a better internet through an open, transparent marketplace that helps marketers reach end users with relevant and engaging advertising; which in turn helps independent publishers monetize their content; which, in turn, allows those same publishers to offer that content to billions of users.
More information on the proposed framework and its supporters is available at the dedicated site.
Source: AppNexus