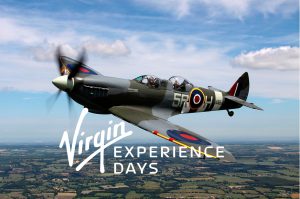 Atomic London has been appointed by Virgin Experience Days following a competitive pitch handled by Creativebrief.
The market leader in gift experiences, Virgin Experience Days has tasked Atomic with coming up with their first-ever TV campaign – scheduled to air later this year.
Launched in 1988, the company offers more than 2000 experiences ranging from the classics (track days, spas, flying lessons etc,) to the more esoteric and unique including an 'escape experience' starting trapped in a prison van and a Zombie experience!
While TV will be the initial focus of Atomic London's brief, the campaign will extend to include other media platforms – accelerating Virgin Experience Days' growth and success to date, across digital channels. Atomic London, who's approach is informed by their Never Quiet ethos and positioning, currently work with a number of arts and entertainment brands including the Royal Opera House and Madame Tussauds.
Dan Pearce, CMO of Virgin Experience Days says: "We were looking for a creative agency that could elevate our strong position in the consumer experiences gifts sector and one that captured what the Virgin brand can uniquely deliver. Atomic have created a really exciting idea for us and we're looking forward to seeing it air later this year."
Commenting on the win Jon Goulding, CEO, Atomic London says: "We're thrilled to be working with Virgin Experience Days and to be creating their first TV campaign. Virgin Experience Days is all about new experiences in your life and we are looking forward to creating a campaign that captures that unique spirit of adventure."
Source: Atomic London