With the insight that more than one-in-three meals ordered via an online food delivery platform are shared specifically with friends, Uber Eats has paired Aussie icons together for its second campaign instalment via Special Group, including home-grown Hollywood stars Rebel Wilson with Ruby Rose, and queen of news Lee Lin Chin with the king of current affairs, Ray Martin.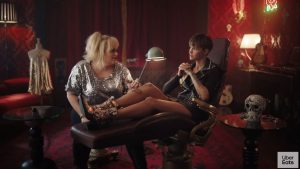 "Last year's launch of our first ever marketing campaign for Uber Eats – 'Tonight, I'll be eating' – drew from the insight that one-third of Australians still do not know what they're having for dinner between 4-7pm. Touching on this human truth made the campaign highly effective in building brand awareness and helping inspire Aussies across the country to decide what to have for dinner tonight," said Steve Brennen, marketing director, Australia and New Zealand, Uber.
"We're excited to bring the campaign back in market with fresh, new personalities and partners. We know that the way food is being consumed is rapidly changing, we're time poor and looking for convenient and affordable ways to make our lives easier. What hasn't changed is who we like to share our meals with – our family and friends. This second iteration of the campaign speaks to the occasion of sharing a meal with loved ones."
'Tonight, I'll be eating' will launch with a series of 30 individual television commercials, 15-second TV spots, each featuring a different celebrity, proudly declaring their local dinner choices featuring Nandos, Guzman y Gomez and I Love Pizza to name a few. The creative has been tailored to each city's restaurant options, and will also include over 20 individual radio commercials.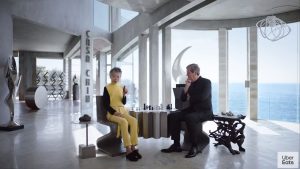 Uber Eats restaurant partner Guzman y Gomez (GYG) is prominently featured in the campaign, with Rose and Wilson discussing a tongue-in-cheek version of what they will be eating for dinner tonight.
Lara Thom, chief marketing officer, GYG said: "I can't actually remember the last time I watched an ad and laughed out loud. Ruby and Rebel's 'Tonight, I'll be eating' campaign is the perfect brand fit for GYG and Uber Eats, they're real, authentic and hilarious. It's always important for GYG to keep it real and this campaign just feels right, our customers will get it too, this TVC and execution could not be more on brand for GYG. We're proud of our partnership with Uber Eats as we deliver record numbers of burritos, nachos and tacos across Australia. I have no doubt a few more will be trying GYG as a result of this brilliant campaign."
Tom Martin, executive creative director, partner, Special Group added: "We're especially excited about the second year of the 'Tonight, I'll be eating' campaign. Not only because they are great to make but because this is a campaign that taps into popular culture to inspire Aussies to decide what they'll be eating for dinner – and we think this could go on for many many years."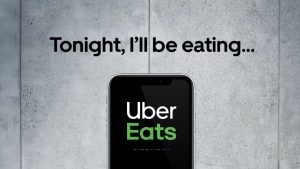 Nick Kelly, Director at Sweetshop said, "I loved the idea of pairing these celebrities and playing around with that chemistry. It's always interesting to see how self deprecating they're willing to be. Telling Ray Martin to say 'peach bubble tea' over and over was also oddly satisfyingly."
The campaign will be supported by OOH, radio, digital, direct and PR, as well as a host of live social media activations, media partnerships and traffic-read integrations.
Source: Sweetshop