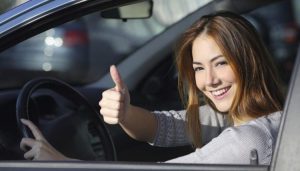 New data from AI tech company Quantcast reveals that the automotive sector is still creating advertising campaigns focussed on heavily on concepts that appeal to men, despite rising purchasing power among women.
UK government data shows that car ownership among women increased 75 percent in the 20 years up to 2014. However Quantcast found that the most engaging themes for female audiences, including 'togetherness' and 'adventure', appeared in as little as 0.11 percent of adverts.
Quantcast used AI technology to analyse more than 4,000 pieces of ad creative across 1,350 advertising campaigns from the automotive, technology and finance sectors. The technology identified which creative concepts in the ads were most effective in driving engagement with men and women, and how often they appeared in the ads.

The analysis revealed a far greater overlap between the most effective themes for men and how often they appeared in ads targeted to that audience, indicating brands have spent more time understanding which themes resonate with that audience.

Matt White, EMEA MD at Quantcast, commented: "While there has been a lot of progress around removing gender stereotypes from advertising, it's clear that some brands continue to lean on outdated perceptions of what appeals to their target audiences. The tools and data to understand our audiences better than ever exist today, so there is no longer any excuse. On International Women's Day, we're urging agencies and brands to consider every facet of their audiences when developing campaigns, and use the technology and data they have at their fingertips to remove any conscious or unconscious bias from campaigns."
When analysing ad campaigns for other sectors, brands in the technology and finance industries revealed similar approaches to their campaigns. In the technology sector, the most engaging creative for women ('action/competition') only featured in 0.1 percent of adverts, while in finance, only 0.15 percent of adverts touched on 'confidence', the top performing concept with women.
Source: Quantcast