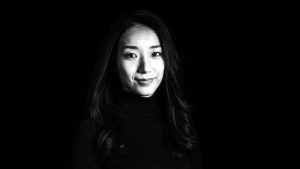 Creative agency, Barbarian, announced the addition of Su Hyun Kim as Experience Creative Director, a newly-minted role at the agency. In this role, Kim will lead the experience design department, which focuses on digital products, platforms and systems work for brands like Samsung, JBL and Panasonic Avionics. She will develop Barbarian's experience design offering for all existing client work, as well as new business efforts.
Kim's expertise will add another layer to Barbarian's services, as a creative agency deeply rooted in curating digital strategies to solve its brand clients' business problems. Given Barbarian's position at the intersection of creative, technology and design, her expertise will further catapult Barbarian's commitment to digital transformation.
"Barbarian has established itself as a digital pioneer that transforms brands through innovative, tech-centric creative, and I'm excited to join the team to help amplify these efforts," said Su Hyun Kim. "I believe my skillset in designing digital product experiences will complement Barbarian's forward-thinking mentality to future-proof the agency's impressive client partners."
Kim is also an adjunct professor at NYU Tisch, where she teaches visual language and user experience courses. In her previous roles, Kim amassed a diverse client base – from small-scale start-ups to large corporations, including Nike, Samsung, Mercedes, Uber and Microsoft – to create thoughtful digital products, systems and platforms. Most recently, she also developed a design system for McKinsey & Company New Ventures to launch a series of products.
"Barbarian is incredibly excited to have Su Hyun Kim on board with us," said Leo Leone, Executive Creative Director at Barbarian. "She'll be partnering with our Director of Experience Strategy, Martin Anderson, to help elevate our clients' digital experiences with a targeted focus on the intersection of user and brand needs. On top of being an expert in her craft, it speaks volumes about Su as a leader that she takes time outside of the office to pass it on to others."
Source: Barbarian