Law firm Mishcon de Reya has launched a new brand campaign developed with BBD Perfect Storm.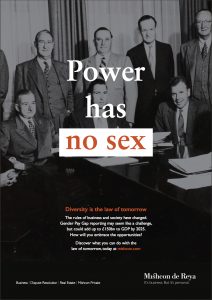 'The Law of Tomorrow' is a platform for the big picture thinking exemplified by Mishcon de Reya's lawyers, who recognise the threats and opportunities their clients face in a disruptive and fast-changing environment. The creative work highlights a number of future trends and social shifts that are fundamentally changing the world of business.
The campaign will run on digital out-of-home, radio, social media, as well as in a partnership with The Economist, covering print and digital ads and film content.
Elliot Moss, Partner and Director of Business Development at Mishcon de Reya, said: "Working with BBD Perfect Storm on The Law of Tomorrow campaign gave us an opportunity to bring to life not just what we do or how we do it, but why we do it. We are proud of what we have created together."
Jason Foo, CEO at BBD Perfect Storm, said: "The world has never been more uncertain, disrupted or challenging. Fifty years ago, the average lifespan of a Fortune 500 company was 75 years. Today, it is just 15. Mishcon's audience recognises that those who can see what lies ahead are best placed to advise on how to navigate it."
Source: BBD Perfect Storm