BBD Perfect Storm has launched a Christmas song in support of People's Vote on the Brexit deal. The song will run across social media channels and via BBD Perfect Storm's annual Christmas card.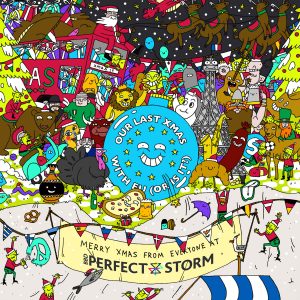 The song's lyrics celebrate everything about Britain's last 45 years within the EU and goes on to lament what could be our last Christmas as part of the European Union. 'Our last Christmas with the EU', goes the refrain, 'The only Brussels will be our sprouts'.
Viewers are invited to visit the People's Vote website where people can petition the government to hold a referendum on the Brexit deal and find other information, including how to lobby their MP.
The song is accompanied by a video which can be viewed on Facebook. At the same time, it is being pushed through social media posts. The same message features on BBD Perfect Storm's Christmas card, which goes out to its clients and journalists.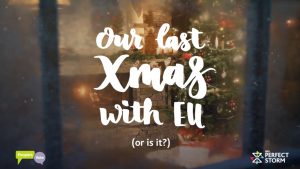 Jason Foo, CEO at BBD Perfect Storm, said: "Being part of the EU is critical to the health and growth of the UK's creative industries. What better time, than at Christmas, for us all to come together and maybe, just maybe, if we all believe, we might get one final magical wish – the chance to have a #PeoplesVote."
"We're delighted that BBD Perfect Storm have chosen to support People's Vote for their Christmas campaign with a very strong and timely message. Their song reinforces how this Brexit deal satisfies no-one and solves nothing. Only the people of the United Kingdom can sort this out now with a People's Vote, and help make sure that we'll have many more Merry Christmases to come," added Sarah Baumann, Director of Marketing at People's Vote Campaign.
Source: BBD Perfect Storm