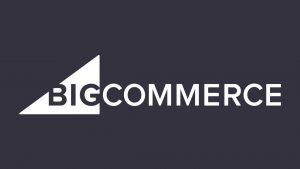 BigCommerce, the leading eCommerce platform for fast-growing and established brands, announced that it has signed expanded partnerships with partners Born Group and dotmailer to support the needs of BigCommerce's growing base of European merchants.
Additionally, BigCommerce announced new partnerships with several leading eCommerce agencies and technology providers, including full-service commerce agency GPMD, artificial intelligence (AI) search tool Klevu, content management and boutique WordPress agency Pragmatic, and digital transformation expert SQLI.
dotmailer, a leading marketing automation platform and BigCommerce's first European Elite Partner, will provide European retailers with the ability to create personalised marketing campaigns for their customers. Through dotmailer's Commerce Flow, merchants can synchronise customer contact data and purchase history from BigCommerce to deliver more relevant marketing communication to customers.
"In today's retail environment, consumers expect merchants to personalise the sales experience to their individual needs, and working with BigCommerce helps ensure that their merchants can use store data to create marketing materials that actually serve the needs of their customers. It's yet another way that BigCommerce brings value to their customers globally," said Milan Patel, CEO at dotmailer.
BORN, an award-winning digital and content production agency, will also partner with BigCommerce's European team as it expands to better serve its local market.
"Our expertise lies in helping enterprise-level businesses develop integrated, forward-thinking eCommerce experiences that drive their business forward," said Daren Fitzgerald, executive vice president of commercial at BORN. "BigCommerce stands out as a true platform leader in the mid-market. The combination of our offerings gives European merchants a toolkit to deploy industry-leading eCommerce sites that attract and convert customers at a fraction of the cost, which is why we consider it our SaaS platform of choice."
Additionally, existing BigCommerce partners Americaneagle.com, Convert Digital and RANDEM are making additional investments in their own regional offices in order to streamline partnership opportunities and more easily enable UK merchant interactions.
These new and expanded partnerships follow several recent announcements stemming from BigCommerce's first European office opening earlier this summer. In June, the company announced its first European office location in London, which is expected to grow to 20 employees within the next 12 months. In addition, tech veteran Mark Adams was appointed as vice president and general manager in Europe to further accelerate the company's growth in the region.
"Partnerships with leading technology and solutions providers represent an important component of BigCommerce's holistic ecosystem because they help ensure that BigCommerce merchants all over the world have access to the tools they need to maintain a powerful eCommerce presence," Adams said. "Each of these companies has a proven track record of delivering beautiful, engaging, high-performing websites, and we are confident that they provide the perfect complement to BigCommerce's existing offerings."
BigCommerce will be hosting European partners at its first Partner Summit, which is taking place September 25 in London. In addition, prospective brands, retailers and digital-transformation agencies can learn more about BigCommerce by visiting BigCommerce's booth (Booth #E652) on the first floor of the eCommerce Expo on 26-27 September in London.
Source: BigCommerce