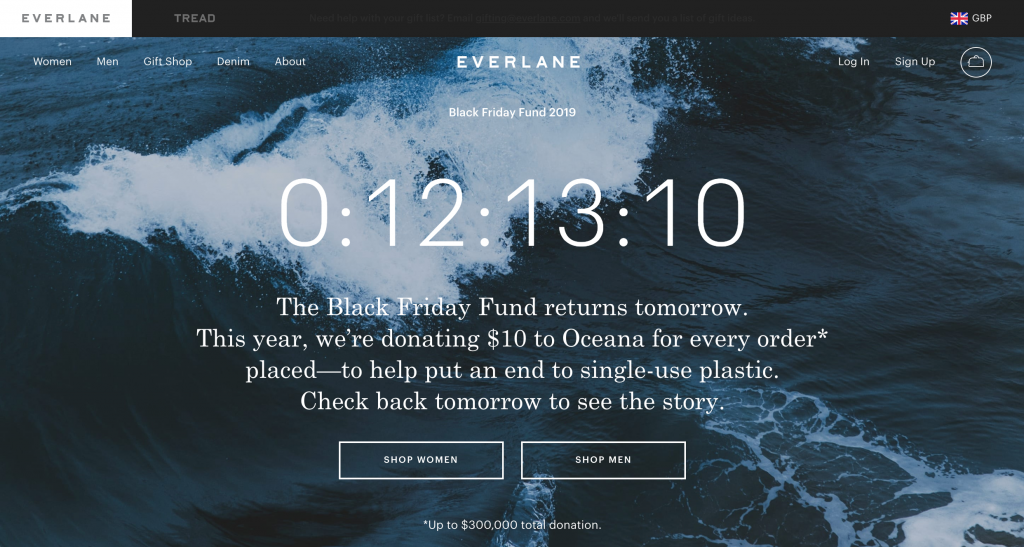 In case you haven't noticed, it's Black Friday. We're suddenly inundated with offers from major high street players, who jump on the event with rigour, desperate to increase footfall and make up for sales lost to Amazon. It's the latest example of the struggles of sleeping giants. These bricks and mortar stores are struggling to find ways to keep their brands relevant in a connected world. With vast legacy systems to rebuild, embedded cultures to remodel, and a new wave of agile, digitally native start-ups stealing market share, they have many challenges to overcome. But it's precisely these start-ups they can learn from, particularly this week.
As well as increasing sales, some challenger brands are using Black Friday as an opportunity to communicate a point of difference. It's a chance to prove a unique brand identity and purpose. Take sustainable clothing brand Everlane. Its 'Black Friday fund' donates $10 to Oceana for every order to help put an end to single-use plastic. Similarly, Deciem skincare announced via Instagram its disruptive 'Black (Out) Friday'. On Black Friday, it will close its shops and online stores entirely. Instead, it's been offering 23% off all November to prevent people making rushed decisions, and to take a stand against hyper-consumerism. According to its tagline, it's 'The Abnormal Beauty Company'. That's a statement it's fulfilling with relish.
Communications like these fire emotions, spark recollection, and encourage return visits – even advocacy. The trouble is, not enough legacy brands are fulfilling their purpose through digital experiences. While many recognise the need for digital transformation and invest significant resources in making it happen, it's vital that sleeping giants don't ignore the role of brand in this digital space. Adapting your brand for a connected world isn't easy to do, and on its own is no guarantee of success. The likes of Deciem and Everlane have got the brand component right. This is far from the only challenge sleeping giants must rise to, but it's one they can't ignore. The ones who recognise this, and take action now will be the giants of tomorrow. Those who continue to ignore the issue may soon find that the time to wake up has passed.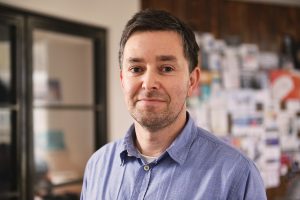 Article by: Rob Coke, Founder & Client Director, Studio Output