Blu, the e-cigarette maker, has launched its first global brand campaign since appointing The Corner to its ad account earlier in 2016.
The Corner has created a range of ads featuring five characters – a motorcyclist, a comedian, a drag queen, a model and a pilot – who represent independent spirits carving their own path in life.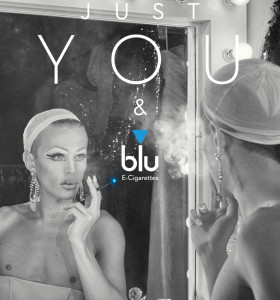 The first of the ads features a helicopter pilot herding cattle. After the pilot lands, she exits and begins vaping on an e-cigarette.
The spot was written by Tom Prendergast and art directed by Joe Stamp at The Corner. It was directed by Romain Gavras through Iconoclast.
The "Just you & Blu" campaign consists of 90-, 60- and 30-second films for TV, cinema and online, as well as black and white outdoor and print ads. Media planning and buying is being handled by M/SIX.
The campaign is launching in the UK and the US, as well as in France and Italy, where Blu is hoping to establish itself.
The ads have been launched ahead of new restrictions on e-cigarette advertising, due to come into force in the UK next month. The European Tobacco Products Directive is due to become active in UK law on 20 May.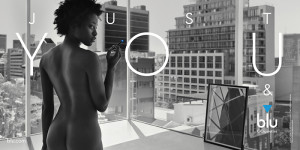 Blu had appointed VCCP to its UK ad account in 2015, but the business was consolidated globally after the company was bought by Imperial Tobacco. The Corner subsequently won a pitch against VCCP for the global account.
John Wardley, the chief marketing officer for Fontem Ventures, Blu's parent company, said: "The campaign captures the moment of satisfaction that Blu gives to our consumers in a compelling and thoughtful way.
"We have intentionally avoided the clichés that have historically defined marketing in this category – it's not about battery life, or flavour ranges, or gadgetry, it's about real people enjoying a real moment with blu."