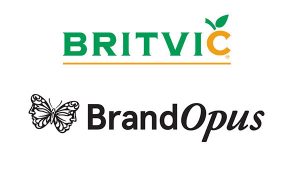 Leading soft drinks company Britvic has announced the addition of BrandOpus to its brand design agency roster, to work across a selection of its global portfolio of brands, kicking off with Thomas & Evans.
BrandOpus will partner with Britvic on all aspects of brand strategy, visual identity and architecture, as well as packaging design and development – ensuring consistency across all platforms and markets.
Matt Barwell, Chief Marketing Officer at Britvic said: "We are delighted to have BrandOpus on board. We were impressed with their understanding of our business goals, and they are an ideal fit for the Britvic business as we continue our journey to be the most creative, dynamic and trusted soft drinks company in the world. BrandOpus will play a key role in the development, evolution and creative stewardship of our stable of iconic brands and we look forward to kicking off our new partnership."
Nir Wegrzyn, Chief Executive Officer at BrandOpus, added: "We are thrilled to be appointed to work with such an influential company like Britvic – owner of some of the world's best loved brands. We are excited to be able to play a part in growing their influence and be able to help them connect meaningfully with consumers around the world."
Britvic's brand portfolio includes its home-grown GB brands such as Robinsons, J2O, Purdey's, and Tango, its portfolio in Ireland (including Club and Ballygowan), France (Teisseire, Pressade) Brazil (Maguary and DaFruta) as well as super-premium brands from Britvic's incubator company, WiseHead Productions.
The appointment begins from today and has been made following a competitive pitch process led by Britvic. BrandOpus joins Britvic's brand design agency roster which also includes Bloom.
Source: Britvic