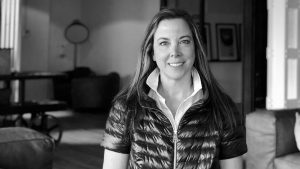 Burns Group, a leading brand transformation and advertising company, announced the promotion of Chief Strategy Officer Joanne McKinney to the role of Chief Executive Officer, effective immediately.
McKinney has been the strategic leader of Burns Group for the past eight years, reimagining what strategic planning means in today's consumer-led world. In her new role as Burns Group's first CEO in its history, she will continue to oversee Burns Group's strategic offerings, while fostering and growing Burns Group's relationships with current and potential clients, and setting the future vision for the company as it enters its next phase of growth.
"Burns Group wouldn't be as successful as it is today without Joanne's leadership, strategic prowess and commitment to transforming our clients' businesses," said Founder and Managing Partner, Michael Burns. "She is undoubtedly the right person to assume this new role and we're thrilled to see what the future holds under her direction as she transitions Burns Group into its next stage of growth."
McKinney has been instrumental in the evolution of Burns Group's business throughout her tenure, founding BGIN, an in-house accelerator focused on bringing essential branding services to start-ups and launching BrandInformers™, the agency's collaborative practice of working with a network of over 1,000,000 consumers at every stage of brand development.
"I'm honored to lead a company that has been an innovator from its inception and is solely dedicated to helping reinvent and reinvigorate brands to better succeed in today's complex world," said McKinney. "Our industry is experiencing tremendous change, and I believe we have a unique vision to help brands succeed through complexity. I will continue to transform our offering as we move forward and I feel enormously lucky to be surrounded by some of the smartest and most creative collaborators in the industry."
McKinney added, "Ten years in, we are pivoting around the new world order of our industry. Over the past two years, we've worked simultaneously on both large global brands and the startups that are challenging them. We've re-engineered our whole approach to brand building, innovation and creativity to drive growth for both sides of the equation. We've been quietly reimagining the entire process and growing organically, but are now poised to bring this vision and experience to a larger audience."
Over the course of her career, McKinney has worked in innovation, advertising and marketing for diverse and global brands both in the U.S. and abroad. She started her career at Grey Advertising serving Procter & Gamble, and joined Burns Group following her move back to the U.S. from Belgium, where she served as Interim Director of Integrated Marketing for Kraft Europe.
Source: Burns Group