ICF Olson recently partnered with the Canadian Red Cross to launch a new campaign to raise awareness around drowning in a year that has already passed more than 50 fatalities. But these deaths are preventable – and ICF Olson and the Canadian Red Cross sought to prove this point.
In a dramatic and emotional video, created with the support of SRRNDR Content, a Toronto production company helmed by director Andrew Chiu, and run across broadcast television, digital, OOH and social, ICF Olson was able to effectively and poignantly spotlight the dangers water can present in just a moment of distraction and how greater child supervision can ultimately avoid such tragedies.
"It's rare to find a POV story that matches style with emotional content, but I was intrigued by this fresh take on a very human story. I immediately saw that it would impact the audience in a big way and drive this important message home," revealed Andrew.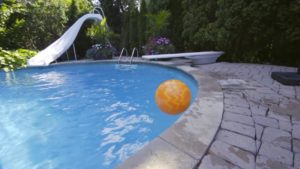 ICF Olson also engaged Pixel Underground to create a short educational animation for the Canadian Red Cross website to help people learn the key signs of drowning to ultimately prevent drownings and encourage viewers to sign up for first aid to learn how to rescue a child safely.
"ICF Olson partnered with the Canadian Red Cross to bring to life an idea that we hoped would move people enough to make them take action. Our hope is that people will pay attention to the spot, but our greater hope is that they will pay more attention to their children near water and – in case of a tragic event – will sign up for first aid and learn how to rescue someone safely," commented Dylan Gerard, Executive Creative Director at ICF Olson.
"Every year children in Canada drown – a tragic and preventable reality. Our goal is to equip parents with the knowledge and tools to help keep their kids safe. When ICF Olson approached us with this project, we were excited to work with partners who care as much about the issue of active supervision as we do. One child death is too many and we hope this ad impresses upon parents the importance of actively supervising children around water. And it may even save a life," added Carolyn Tees, Director of Business Development, Prevention & Safety, Canadian Red Cross.
Source: ICF Olson