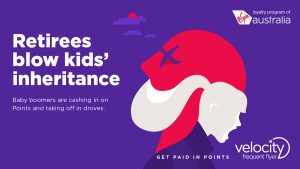 Launching on October 30, the latest outdoor and press campaign by Velocity and CHE Proximity celebrates Velocity Frequent Flyer reaching 10 million members in the program.
The campaign plays on surprising insights about how Australians are spending (or not spending) their Points, visually linking members' behaviours to top global trending topics including Trump and Brexit.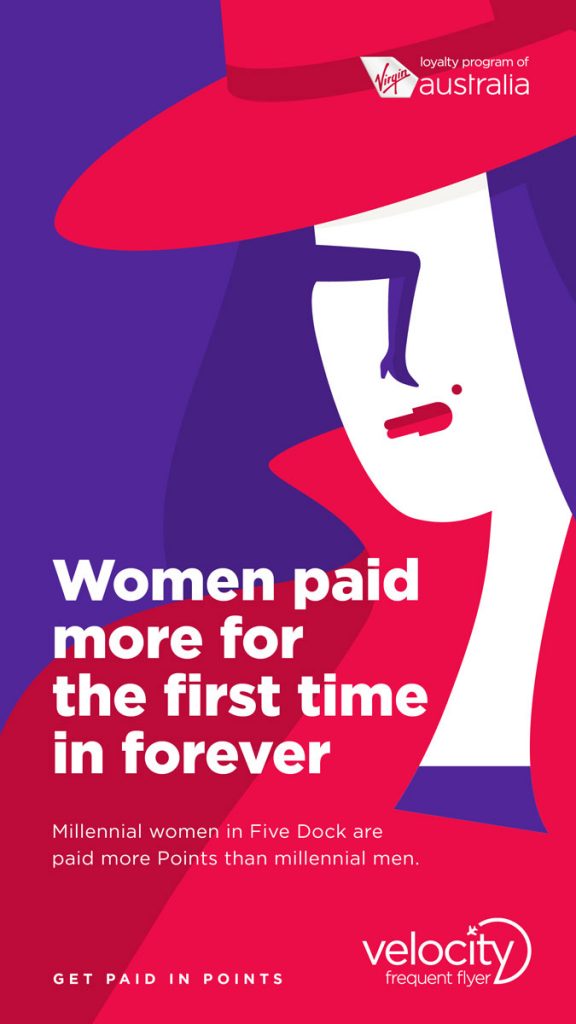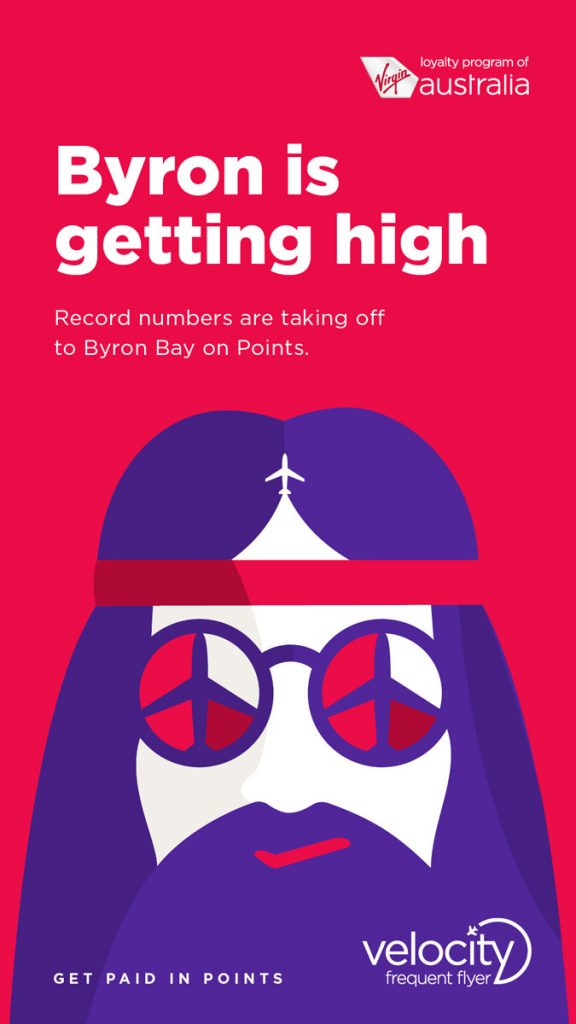 CHE Proximity worked with world-renowned illustrator Noma Bar to create a series of eye-raising designs which include Boris Johnson getting kicked in the face, Trump being held in chopsticks and, well, Byron looking very relaxed.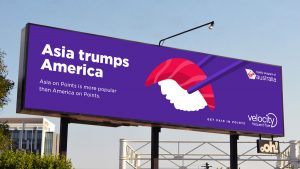 Dean Chadwick, Velocity Chief Marketing Officer explains: "Virgin brands are famous for finding new ways to disrupt categories and stay relevant. It's our job to look at how our members are engaging with the Velocity program, and find ways to make it more rewarding. We found some interesting insights linking topics that are culturally trending with the habits of our members. We explored this, and struck gold. Our challenge was to then find an entertaining (uniquely Virgin way) to promote our program and we hope this makes our members smile."

"When we were asked to celebrate how Velocity's 10 million members were using the program, we knew we had to find a fresh way of presenting the data. Luckily, Australia's flying habits have amusing parallels with topics that frequently make headlines around the world," added Ashley Wilding, Creative Director at CHE Proximity.  

The ads will run in outdoor media across the country as well as some press and digital activity.

Source: CHE Proximity