[KGVID width="600″ height="338″]https://marcommnews.com/wp-content/uploads/2016/01/11.SouthKorean-NorthKoreanTranslator.mp4[/KGVID]
Cheil Worldwide signed an agreement this month with Samsung Medical Center and Korea Hana Foundation to launch 'Soulmate' project to help North Korean defectors regain their mental health. The project will officially launch in March.
Last year, Cheil Worldwide launched a smartphone app called 'South Korean – North Korean Translator' to help North Korean student defectors with differences in language between the two countries that have been divided for more than 60 years.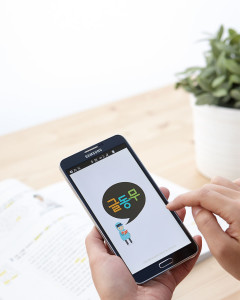 Escalating the campaign, Cheil Worldwide kick starts Soulmate project to support treatment of psychological impediment which many North Korean defectors suffer from. The project extends the essence of the initial campaign: helping defector's settlement in South Korea. A campaign which started from an app to help language settlement is being further developed as a collaborative project to support emotional settlement.
Cheil Worldwide staffs who had developed South Korean – North Korean Translator came up with the idea as they were looking for ways to utilize prize money which they have received from the company for winning Bronze at Cannes Lions 2015. Staffs donated their prize money and the company donated a matching amount for Soulmate's fund-raising. The project name 'Soulmate' derives from 'Word mate' which is the Korean name of the South Korean – North Korean Translator.
In actual, many North Korean defectors are in need of counselling help for recovery of mental health as they experience extreme stress and trauma. According to a survey by Ministry of Unification and Korea Hana Foundation conducted among 2,000 North Korean defectors, 20.9% of respondents thought of dying because of the harsh conditions they face. The ratio was 3 times of South Korean's average 6.8%.
"Student defectors who were exposed to unordinary experience and environment have difficulties in adapting to school life and establishing relationships with peers," said professor Yoo-Sook Jung at Social Mental Health Institute, Samsung Medical Center. "A systematic psychic counselling and psychotherapy is necessary."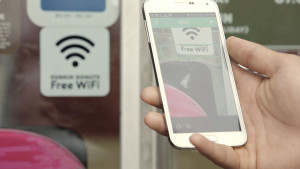 Cheil Worldwide's Soulmate project aims at providing more professional program to take care of defector's mental health. Specialists from Samsung Medical Center's Social Mental Health Institute will develop psychotherapy and education programs, and also support diagnosis and treatment depending on the symptoms of defectors. Korea Hana Foundation, a public institute to help settlement of North Korean defectors, will serve as a liaison between the schools for young defectors and the Soulmate project.
Soulmate project is a total solution program that student defectors, their parents and teachers all participate in as one. For students, a separate curriculum on mental health will be set up, and through cooperation with parents and schools, psychotherapy will take place for students in need. Moreover, school teachers will be taught about psychoeducation method so the schools which participated in the project can consistently take care of student defector's mental health.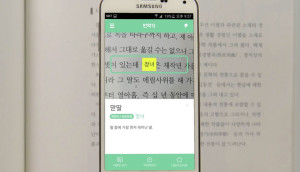 Since the trauma treatment for defectors is more effective in younger age, students in elementary schools will be the first to benefit from this program. The project will officially launch in March starting from alternative schools with high percentage of elementary school students, and will expand to other alternative middle and high schools, gradually.
"We hope that the Soulmate project will help healthy growth of student defectors and play the role of a touchstone for education on unification through collaboration with parents and teachers altogether," said Daiki Lim, President of Cheil Worldwide.