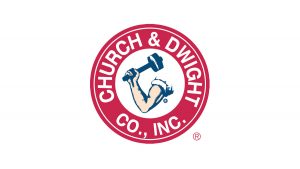 Consumer Packaged Goods company Church & Dwight has appointed MSQ Partners as its lead creative agency, with the review run through Creativebrief. This is the first time in 18 years that Church & Dwight has reviewed its agency partner.
The team will comprise of MSQ Partners agency The Gate London leading on creative and strategy, with Stack and Smarts Communicate providing specialist digital and social support.
Church & Dwight has built a strong portfolio of market-leading and challenger brands, having grown considerably since it was established in 2001. MSQ will act as global lead agency on Pearl Drops, Femfresh and Anusol, and will work across the rest of the portfolio of personal, oral and healthcare brands in a UK or European capacity (including Arm & Hammer, Nair, Stérimar, Orajel, First Response, Pre-Seed). Batiste will continue to be led by BMB.
Michael Benson, Marketing Director, Church & Dwight said: "We're very excited to start working with MSQ to determine the best creative routes for our portfolio of brands. We want to build long-term platforms for each brand globally, as well as in the UK."
Peter Reid, CEO, MSQ Partners said: "Church & Dwight is a dynamic, ambitious company with a fast-growing portfolio of brands. It is a further validation of the strength of our multi-disciplinary model and we're thrilled to be chosen as partners."
Source: MSQ Partners