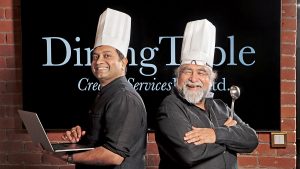 Creativeland Asia's Sajan Raj Kurup (Founder and Creative Chairman), and Prahlad Kakkar (Chief Mentor) have launched 'Dining Table', India's first marketing, communications and business consultancy for family-owned and small to medium-sized business owners.
Founded by Kurup, an entrepreneur himself Dining Table salutes the spirit of entrepreneurship, recognises and understands the challenges that come with owning a business.
Given India's current financial transformation, on its way to becoming one of the leading economies in the world, a major impetus is being given to strengthen the backbone of our economy, that is the SME sector. The current number of SME's in India is estimated to be 42.50 million, and is said to employ about 106 million, that is a staggering 40% of India's workforce. Next only to the agricultural sector.
Slated to be one of the most promising 'Sunrise sectors' SME's in India, are also a pivotal contributor to the overall wealth creation of the country and more importantly lead to a rise in financial inclusivity across the country. Keeping this reality in mind, Dining Table Creative Services has been designed as a unique offering for SMEs and FOBs in the Indian market.
Need design, packaging or advertising for a new product? Looking for strategy on growing your business? Want to find a CMO for your company? Dining Table Creative Services lets SME's and FOBs have a conversation about it over a meal. Without the jargons or the intimidation that a boardroom comes with.
Speaking on the launch, Sajan Raj Kurup Founder & Creative Chairman Creativeland Asia Group said: "In my personal experience, I have seen most SMEs and Indian Family owned businesses struggle a lot trying to navigate the creative and media agency models that exist today. Leading to an environment of mistrust, doubt and mismatched expectations. These businesses finally end up roping in trusted individuals to navigate the confusing world of marketing communications and media based more on their comfort rather than their competency."
"The Dining Table is designed to become perfect balance of competency and comfort for these business owners. The Dining Table will customise and aggregate everything an SME/Family Owned Business needs. The idea is to first create solidarity and trust, where the darndest questions can be asked without the intimidation of a boardroom. Then arrive at tailor-made solutions that the business needs in the most cost-effective manner," continued Raj.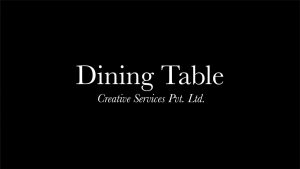 "This is a place of comfort, a place for friends and family, and a place where crucial decisions are taken. Hence, we have curated a space, wherein there is no need for complex words, egos or formalities. From finding the right agency fit, arriving at right research methodology, restructuring marketing departments, choosing the right business consultants, to a complete design refresh, IP creations, Dining Table will be a business owner's go-to place to find exactly the right fit or all their marketing, communications and brand transformation needs."
Further Raj added: "Having been a part of numerous success stories and written a few ourselves we understand that, some of the biggest success stories in the country don't emerge out of boardrooms, but are built on dining tables instead. I started Creativeland from a Dining Table too and even today every single board meeting happens on the dining table over some great food"
Speaking on the launch, Prahlad Kakkar, Chief Mentor for Dining Table and the chairman of India SME Forum said: "When Raj discussed the concept with me, I jumped at it and I'm excited to kick start this unit with him. Dining Table Creative Services is a great refreshing concept and exactly what business owners require today. I have been closely involved with SMEs for the last 10 years and I am also the chairman of the SME forum in India Having spent bulk of my time consulting and convincing them on the value of brand creation, I have realised that most of them are very savvy business owners but are uncomfortable about investing in building brands because they think it is going to cost a lot. Dining Table is the just the right place for them to get exposed to more cost-effective ways, discover newer brand building models and meet the experts of their choice and talk business in the language they are most comfortable in. And all this over my greatest passion, food!"
The new entity is one of its kind in India, providing end to end solutions which includes marketing, design, business, legal, communication services, and organisational transformation all under one umbrella. The Dining Table will bring in the best suited experts renowned in their fields to provide customised solutions.
The Dining Table will be both asset light and Modular. Working out co-working spaces, Dining table will have experts and a roster of creative and media and other marketing communications agencies with specific skill-sets mapped out. Not to mention, Creativeland's creative prowess and Ventureland's backing.
Source: Creativeland Asia