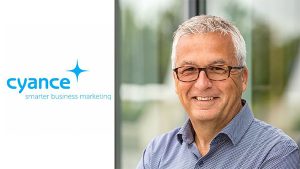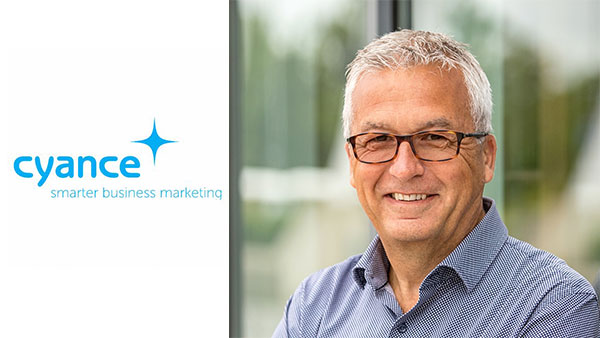 Cyance, a multi-award winning B2B customer behaviour SaaS company, has announced the appointment of Gary Boyce to the position of non-executive chairman. Boyce joins the company's expanding board to drive growth, help retain customers, and develop its staff.
Boyce brings a wealth of expertise to Cyance, with more than 30 years of experience predominantly in the technology sector. With a strong background in sales, marketing and business strategy, Boyce has helmed global companies including Blast Radius, eAssist Global Solutions, Delano Technology, Olympic Group and JBA where he worked for 13 years, growing the business from a $3 million private company to a $750 million public company.
"Cyance's offering, philosophy and culture all resonate with my own experience in the market and I am looking forward to being part of this dynamic and forward-thinking company," says Boyce.
"My own approach to leadership and consultancy has been shaped by my experience of working with Gartner, IBM and the Chasm Group, and when it comes to Cyance, it is this same sentiment that guides it as a business. In today's environment many feel there's a missing piece of the B2B marketing puzzle and it's here that Cyance can add tremendous value, acknowledging the power that buyers have and being able to identify when they are ready to buy and monitor that."
Jon Clarke, Cyance CEO says: "Cyance is evolving as a business and we're growing rapidly, moving into new international markets and expanding our offering. This rate of change will only continue so it's crucial we have the right people to support growth, from the board level down. Gary is the ideal fit for Cyance, not just in terms of his skills, but his approach and mindset. Gary's experience is invaluable and will most certainly be used to help us continue to navigate challenges, while accelerating as quickly as we can, but in the right way. This includes expanding our customer base, but also ensuring existing customers are happy and our staff is being developed."
Boyce holds several other non-executive roles and is a published author and consultant.
The announcement follows the appointment earlier this year of Mat Bhagrath to the position of chief financial officer. Bhagrath holds an accounting and finance degree from the University of Manchester and joins Cyance on a part-time basis. He currently holds several other non-executive roles within the tech and B2B services space. He has also worked for Ernst & Young and was a corporate finance partner at Grant Thornton.
Source: Cyance